During your visit of the library, you can leave coats, bags and the like in lockers on the groundfloor.
Size of the lockers: 36 x 48 x 46 cm (width x height x depth).
Please use only a 1 € coin as deposit for locking (no other metal/plastic tokens, as they can jam the lock).
Please do not deposit any perishable or strong-smelling goods.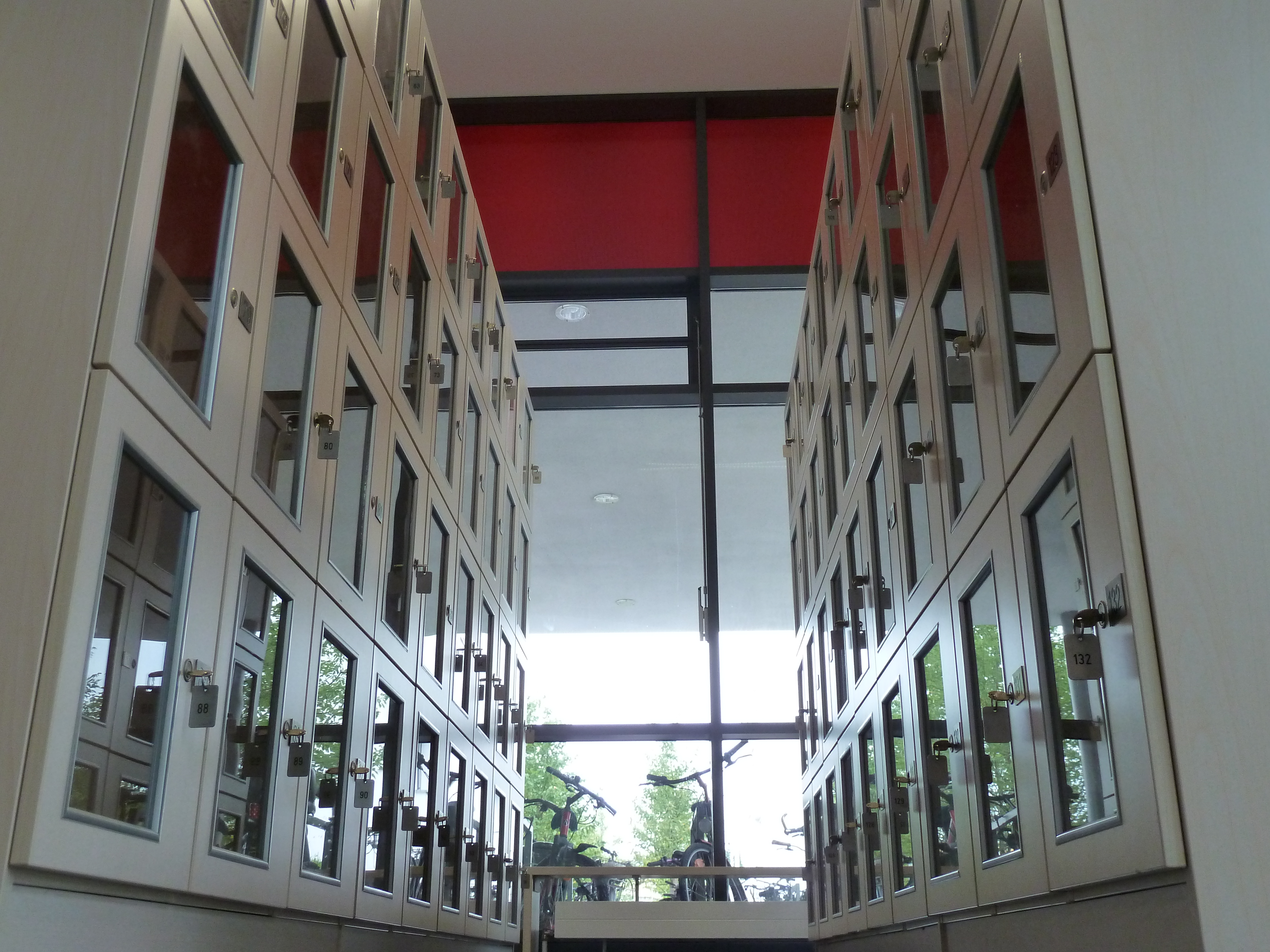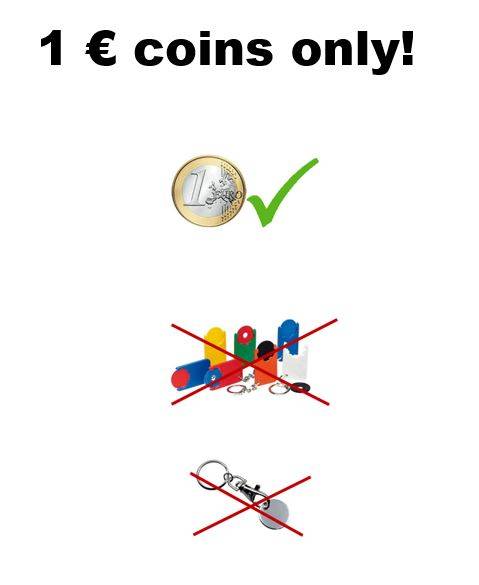 Short-term lockers (one day)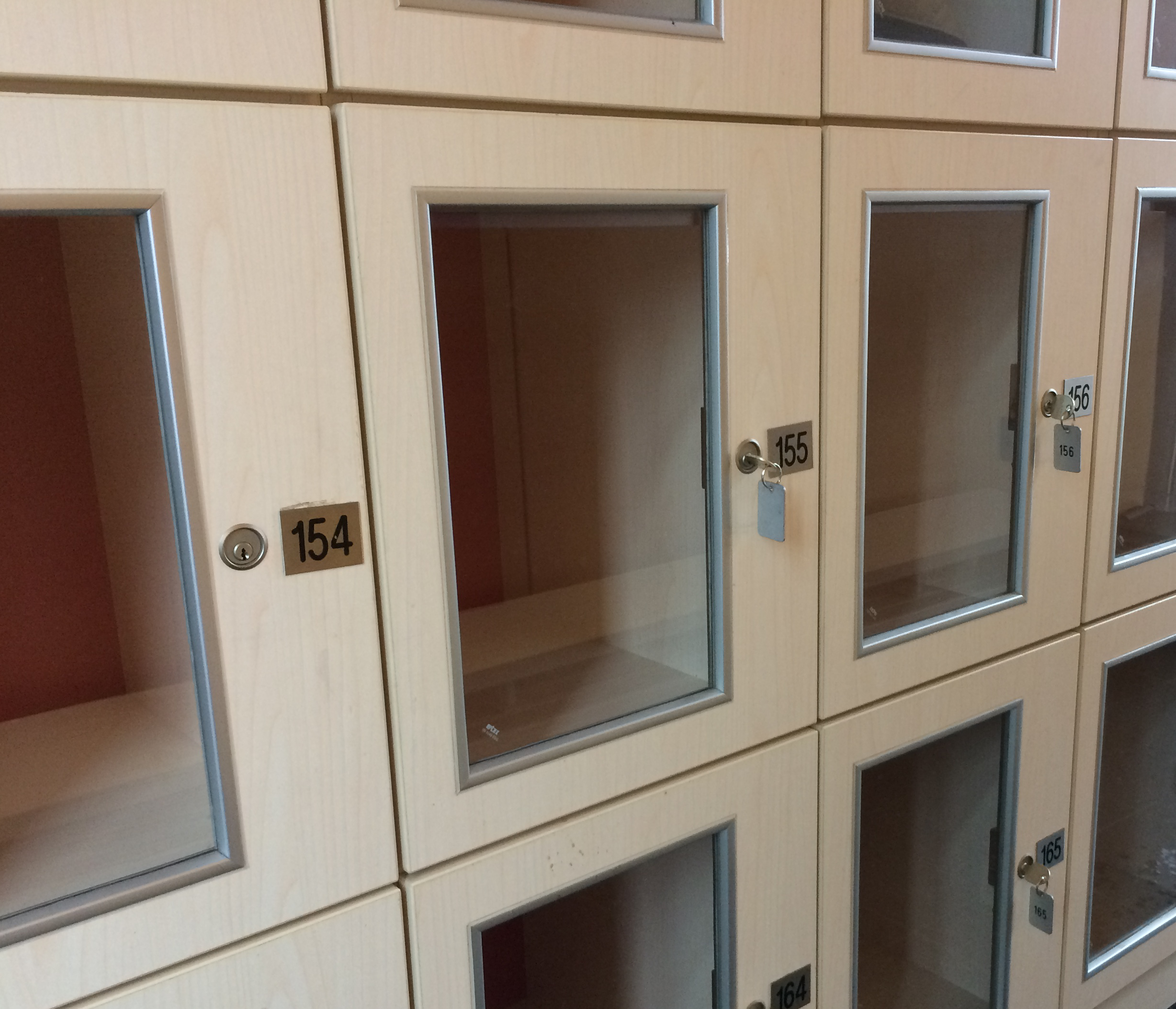 Short-term lockers are not for permanent use and have to be cleared the same day when leaving the library.
Long-term lockers (holding time 1-3 months)
49 lockers are available for long-term use (loan period 4 weeks, renewable twice). Students of the University of Applied Sciences Augsburg can get a key for one of these at the information desk.
Check the availability of long-term lockers or make a reservation here.
If you lose your key, a replacement fee of 20.00 € will be due.
10 lockable mobile storage boxes are also available. They can be used within the library. The loan period is 4 weeks and can be renewed twice if the mobile locker is not reserved by another person.
The library assumes no liability for anything stored in the mobile lockers.
Please make sure your mobile locker is not in the way. Return it to its regular parking space when you leave the library.
All library media stored in here must be booked on your library account. (Otherwise these media are listed as "available" in the library catalogue and may be searched in vain by others.)
If necessary, you can borrow a bookend at the information desk.
If you lose the key there will be a fine of 15 €.
Regulations and disclaimer
By using the lockers you are obliged to accept the storage regulations mentioned on this website.
The library staff will clear all lockers with exceeded holding time. The contents of these lockers can be fetched at the library in exchange for the key within a month. After that period of time, they will be transferred to the Lost Property Office of the University of Applied Sciences. From there they will be passed on to the City of Augsburg's lost and found office after a while. Short-life food products will be discarded immediately.
The University of Applied Sciences Augsburg maintains the right to open a locker whenever there is reason to assume that a user is violating the storage regulations.
Liability
Users are liable for any damage caused by them or their stored property, for example due to improper use. Dirt caused by using the locker has to be removed immediately by the user. Improper use and intentional damage will be prosecuted.
The library cannot be held responsible for loss or damage of objects stored in the locker. Do not store any valuables.