Page path:
Presenter
wireless remote control with laser pointer for Powerpoint & Co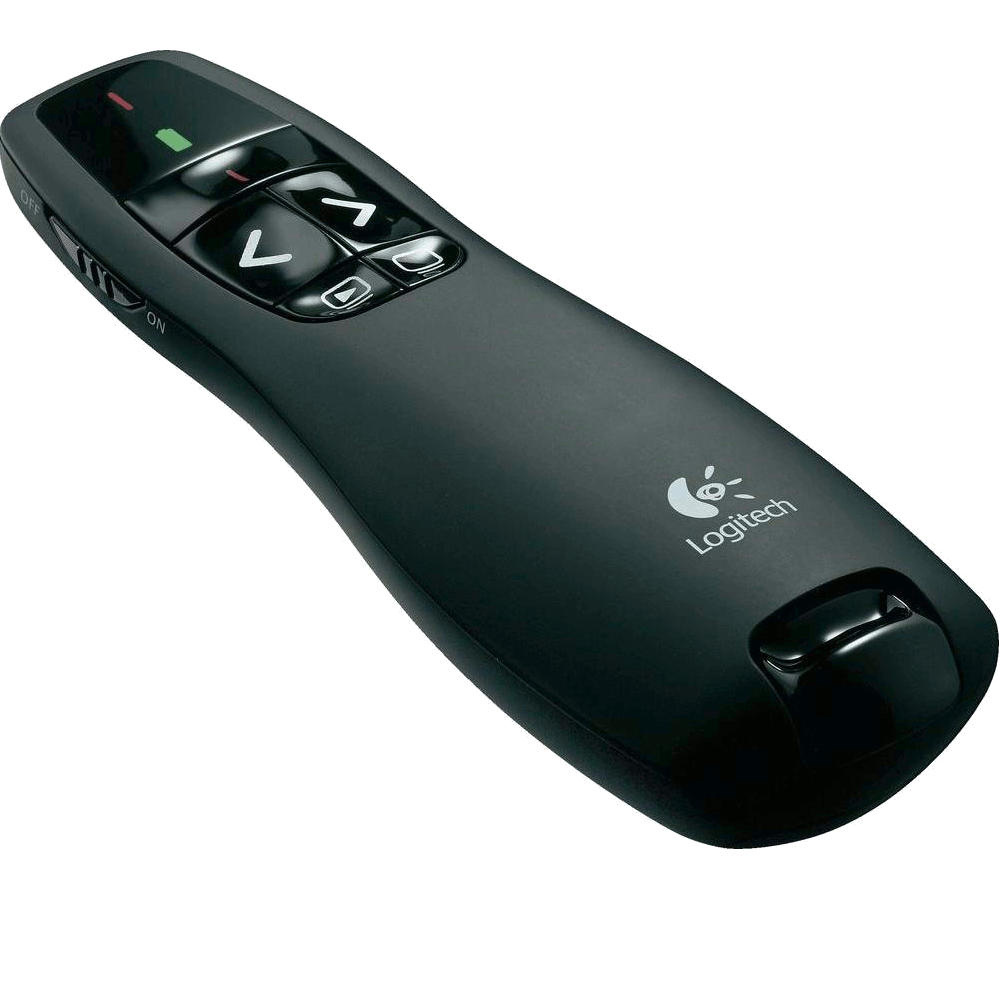 Loan period: 2 opening days
Borrow one of 12 presenters (Logitech Wireless Presenter R400).

Reserve a presenter for a specific day (at the earliest 1 week in advance).  

With this remote control you are not tied to the laptop during your presentation, but can move freely in the room and thus better interact with your audience.

The presenter is connected to the laptop via a small USB receiver (no software installation required).
You can scroll backwards and forwards in your presentation program (Powerpoint, Prezi, PDF, ...), eventually turn the screen black and point out details with the integrated laser pointer.