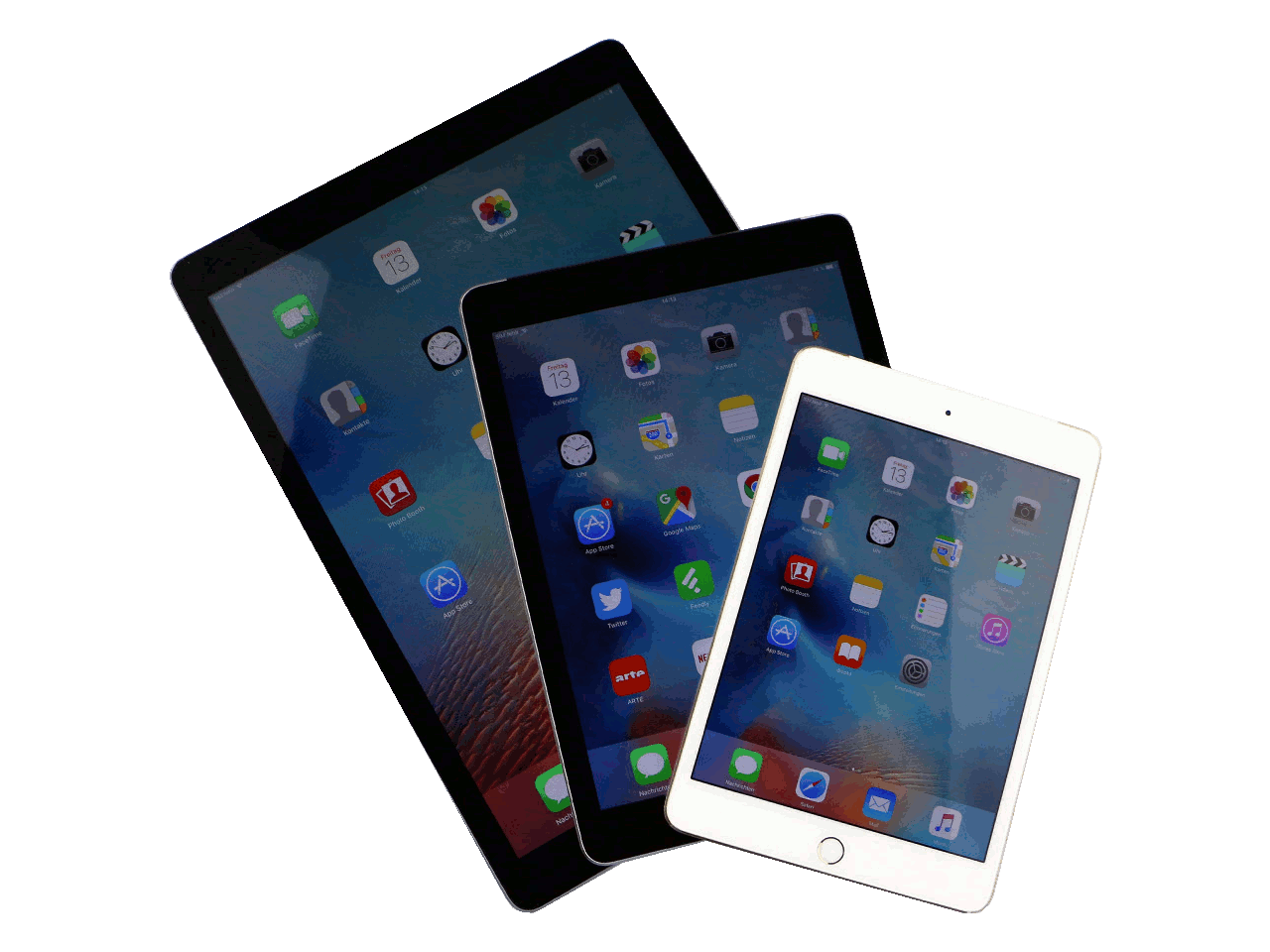 iPad monthly loan
Borrow an iPad of your preferred size and configuration
The rental packages each consist of an iPad with a screen protector, a protective cover / case, an original Apple USB cable and a charger.
You have to sign a contract before borrowing an iPad.
Use the iPad for your studies, for surfing, reading e-books and lecture notes, for learning and working, ... After you have created an Apple ID (What's this?), you can use the iPad according to your needsset up and install apps.To synchronize the iPad with your Windows or Mac PC, you need the free program iTunes (download).