Page path:
Computer Science (MSc)
Study Modes
Full-time, Dual cooperative study program
Normal Duration of Studies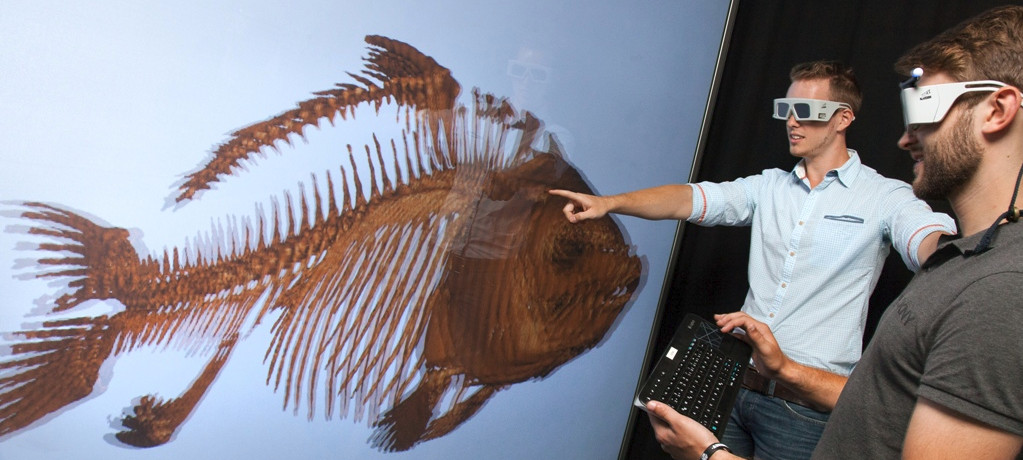 Integration of research and teaching
Project work allows students to focus continually on a specific point of research in combination with related required electives and, if applicable, to write their master's thesis based on their findings. The students are stimulated by the opportunity to independently apply what they have learnt; the course helps them to integrate and consolidate the content of their research.
Skills in scientific debate on the specialized subject
In addition to expanding and consolidating knowledge in the fields of core computer science and mathematics, the modules teach theoretical and analytical skills, enabling students to familiarize themselves with new topics systematically and efficiently, using specialist literature in English. Most current IT projects are interdisciplinary. This is why students learn to find connections, but also to think outside the box, beyond the functional requirements of the specific task.
Working independently, with an interdisciplinary approach
One aim of the contents and methods taught on this course is to awake the students' curiosity for practical problems and theoretical questions, and to enable them to independently expand their own stock of knowledge and methods.
Project work, workshops and writing their master's thesis all enable the students to develop and practice these skills. The increased use of English encourages the students to explore and discuss the content of global findings and opinions.
Organizational and leadership skills
In addition to encouraging creativity and openness, the course contents and methods aim to help students develop their discussion and critical skills. Social skills such as teamwork, ability to work under pressure and improving concentration are also learnt through the wide variety of requirements to be met during the course (assignments, workshops, seminars).
As IT specialists, computer scientists are people in demand on the job market. Wherever information technology is in use – for research, teaching, commercial businesses or in public services – there is a need for computer scientists.
Information about admission requirements
To qualify for admission to this degree program, students need to have completed a bachelor's degree in Computer Science, Business Information Systems, Technical Computer Science, Media Technology or a comparable university degree with an above-average grade. As a rule they should have studied for 7 semesters (210 ECTS credit points).
Selection will be based on the grade the student attained for his/her bachelor's degree. Currently, the required grade is an average of at least 2.5.
Applicants with a bachelor's degree who have attained less than 210 ETCS but at least 180 ETCS can also be admitted. These students are required to make up the missing credit points to 210 ETCS within the first year of the course.
Graduates with a bachelor's degree in Computer Science can make up missing credit points by completing elective courses offered by the Faculty of Computer Science for its bachelor's programs, or by completing electives offered as part of the master's program. For graduates of other degree programs, the examination board can stipulate individual courses that must be attended in order to make up the missing credit points. Courses taken as part of the first degree program cannot be repeated.
The syllabus of the Master's in Computer Science course at the Faculty of Computer Science stipulates that the (compulsory) classes are to be held in German. Examinations are also held in German. Students therefore require German proficiency of at least level B2 of the Common European Framework of Reference for Languages (CEFR) (corresponds to DSH-1 and TestDaF level 3) in order to complete the course successfully.
Application and admission
Module catalogue, examinations and performance record in winter semester 2023/24
Published on: October 6, 2023

Examinations and performance record in summer semester 2023
Published on: April 13, 2023
Phone:

+49 821 5586-3378

Fax:

+49 821 5586-3499