Page path:
Communication Design (BA)
Normal Duration of Studies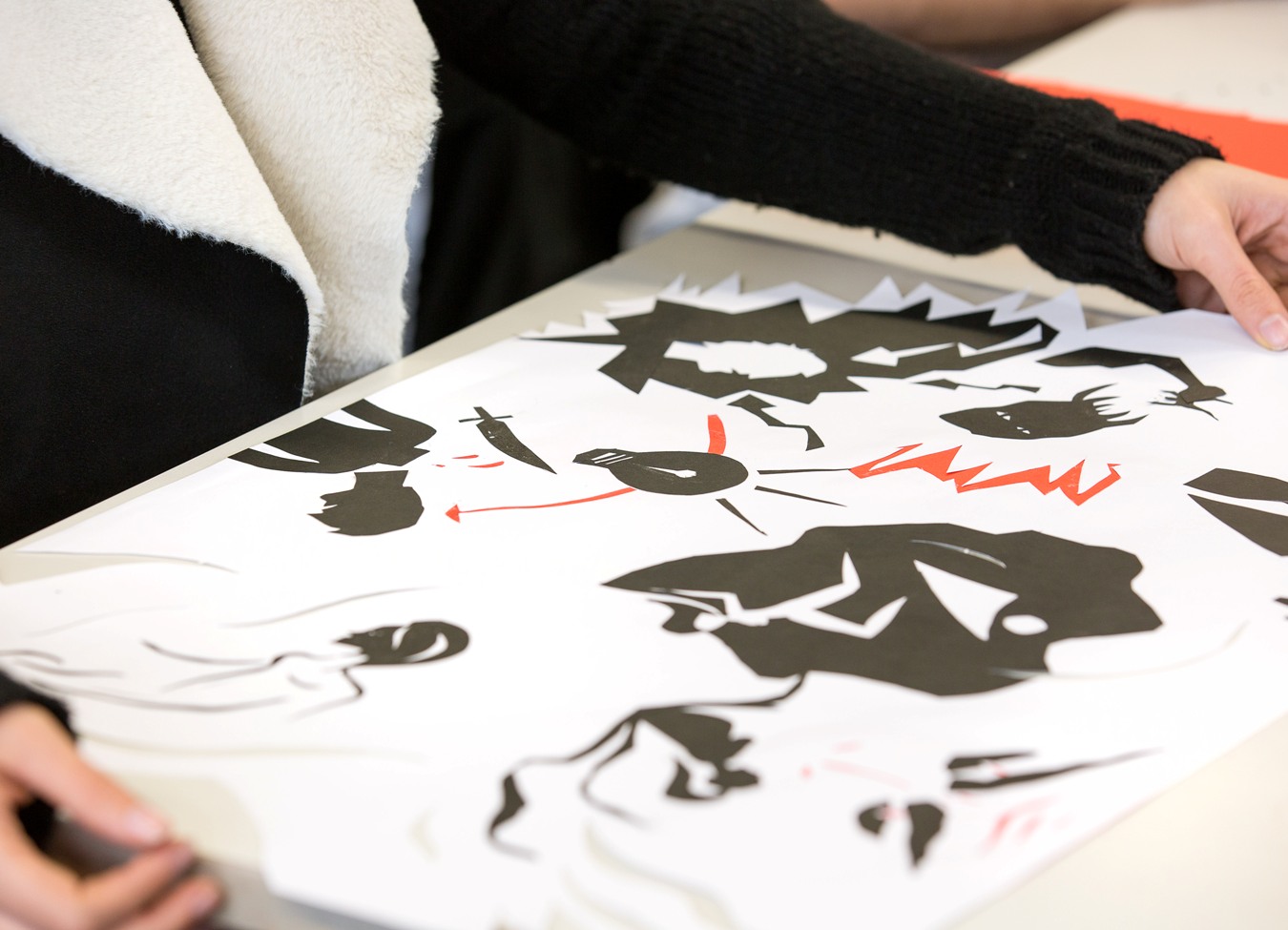 This course of studies is characterized by its goal-oriented approach to developing creative, artistic, conceptional and methodical abilities. Of particular importance is how the students acquire application-oriented skills and theoretical knowledge. Graduates of this programme have the credentials to become entrusted employees or independent freelance designers in various fields of the Communication Design sector (design, advertising, media, publishing etc.). As a result they are able to react to the shifting demands of the media society in a flexible way.
One of the keys objectives of this programme is the personal development of the students. Not only should this course enable them to develop and articulate their own critical stance in a factually substantiated way but also to work as part of a team. Students also acquire key expertise and social skills during an integrated practical semester or semester abroad. Not only does this degree programme provide students with extensive fundamental knowledge and a practical focus, it also enables students to improve their technical skills and prepares them as a result for an appropriate professional position.
In the first three semesters, artistic and design topics are addressed and students acquire fundamental technical and manual skills. From the fourth semester onwards students apply what they have learned to practical situations. The purpose of the projects and master classes is to develop and improve the students' technical skills. The aim is to enhance the students' aesthetic consciousness, their ability to think in a conceptional and structured way as well as develop their personalities. This occurs as a result of experimental work in the modules 'Visual Communication' and 'Art and Media'. Students acquire relevant theoretical knowledge in the module 'Theory of Design' and the specialist subjects (Design Theory, History of Art and Design, History of Media). The 5th semester is a practical semester or a semester abroad. In the final semester students gain theoretical knowledge to prepare them for the working world in addition to writing their Bachelor's Thesis.
Graduates receive a Bachelor of Arts in Communication Design
Communication Designers design and arrange communicative processes in society, the economy, culture and education. This includes the design of images, advertising campaigns, brand launches, multimedia events and public signage systems, to name but a few fields of activity. On our journey into the 21st century knowledge-based society, Communication Designers have the very important role of structuring large amounts of data and information in an aesthetic and functional way making use of the forms of media at their disposal.
Graduates of the Bachelor's degree programme Communication Design can work in various fields of activity in the Communication Design sector. They can develop appropriate communication concepts in an increasingly networked and global media society and implement them at a high creative level. As such they differ significantly from media designers, who are concerned primarily with the technical implementation of communication processes. Graduates possess an extensive repertoire of practical skills which enable them to design communicative processes in an active and goal-oriented way and work with various forms of media. Creative and analytical thinking are the foundation of their professional work.
Information about admission requirements
To gain admission to this degree programme you must hold either the general or technical Higher Education Entrance Qualification and pass a two-stage artistic aptitude test. There is no numerus clausus.
Contact

Phone:

+49 160 97940582