Page path:
Information on the CCA
The number of your library account is printed on your CCA (starting with  00600...)
The preset PIN is your date of birth (ddmmyy). It may be changed in the InfoGuide (My details / User details / Change password)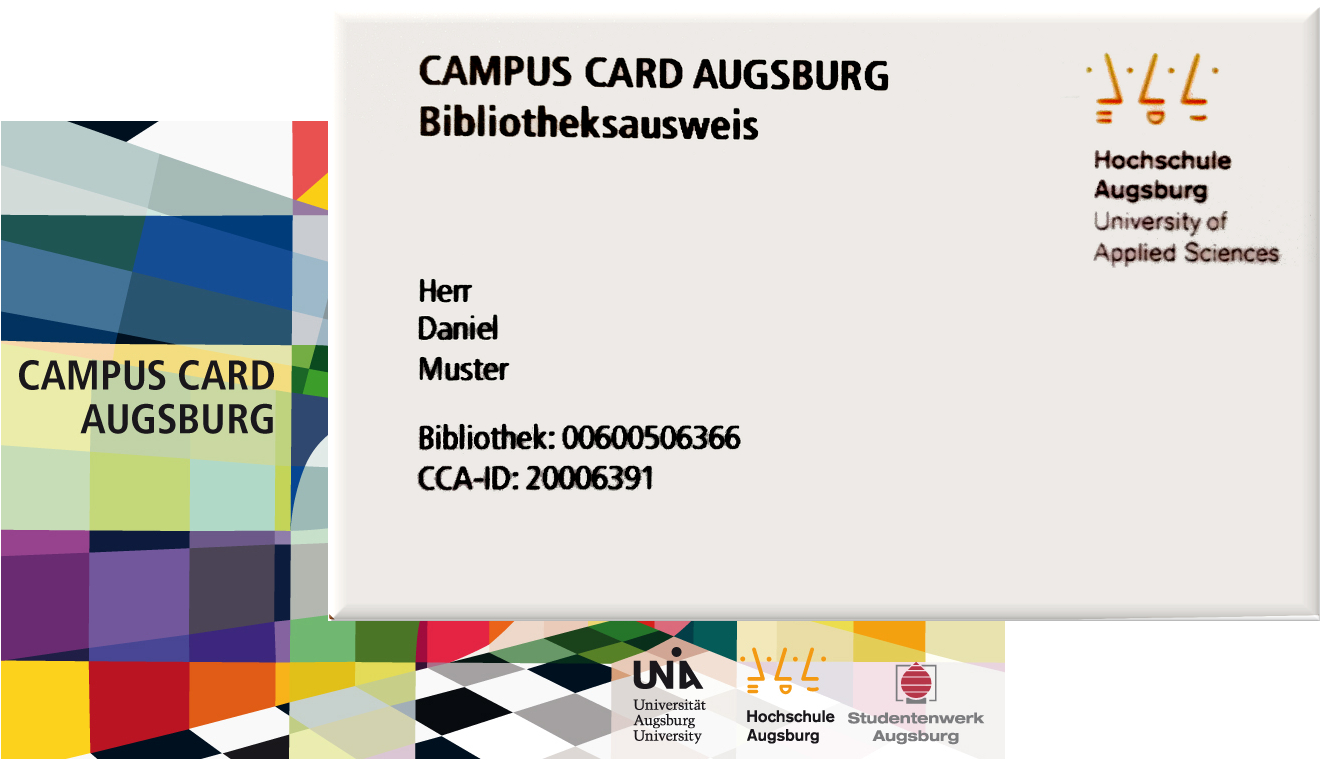 Where to use the CCA
to borrow books and other items
to access the library during the extended opening hours (evening/Saturdays)
for payments

overdue fees, interlibrary loan fees
copies

InfoGuide

to renew the loan period
to make reservations
to order books from the stacks

Gateway Bayern: interlibrary loans
The CCA serves as payment card, too. Machines for charging money (banknotes / EC card) are in the library next to the information desk.
The CCA of the UAS Augsburg is also valid at the library of Augsburg University as soon as it has been activated there.