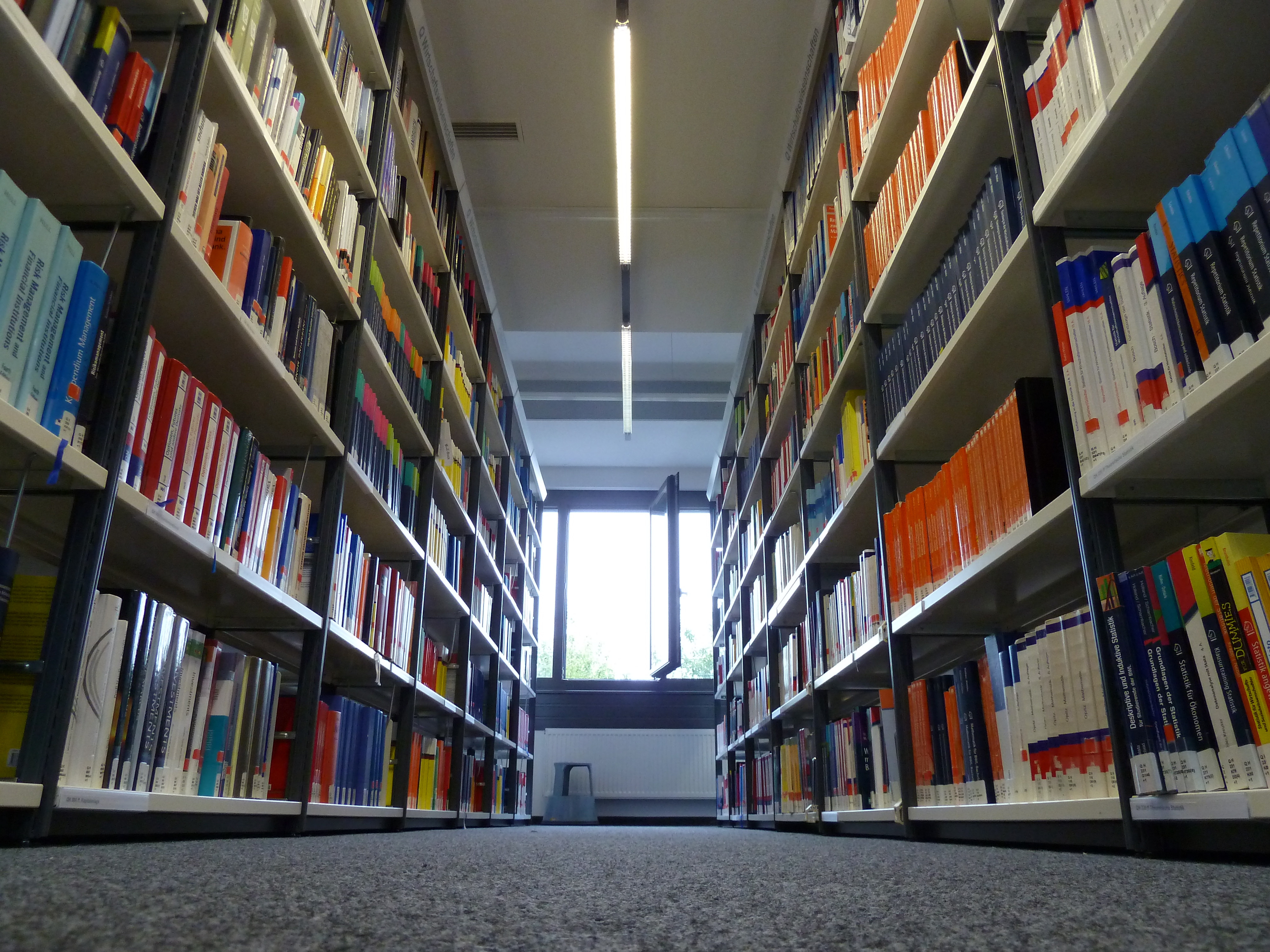 A big part of our stock are books. In the reading room, they are ordered by subjects and for loan (except for some reference works marked with a yellow label on the spine).
Literature recommendations given by some professors for their lectures are to be found in the shelves next to our group rooms. These are not for loan.
Apart from scientific literature for our degree courses, there are also some "service for families" media:
Children's corner with non-fiction books matching the degree courses of the University of Applied Sciences Augsburg, including tiptoi®-books and -pens (shelfmark 180/...)
Literature on home care (next to the reference works, shelfmark 190/...)
Non-book material, i.e. DVDs, BluRays, CDs and CD-ROMs, is located near the journals. (The shelfmarks of these media begin with 170/... in the library catalogue).
Here you can find films (documentaries as well as movies), language courses, video tutorials and audio books.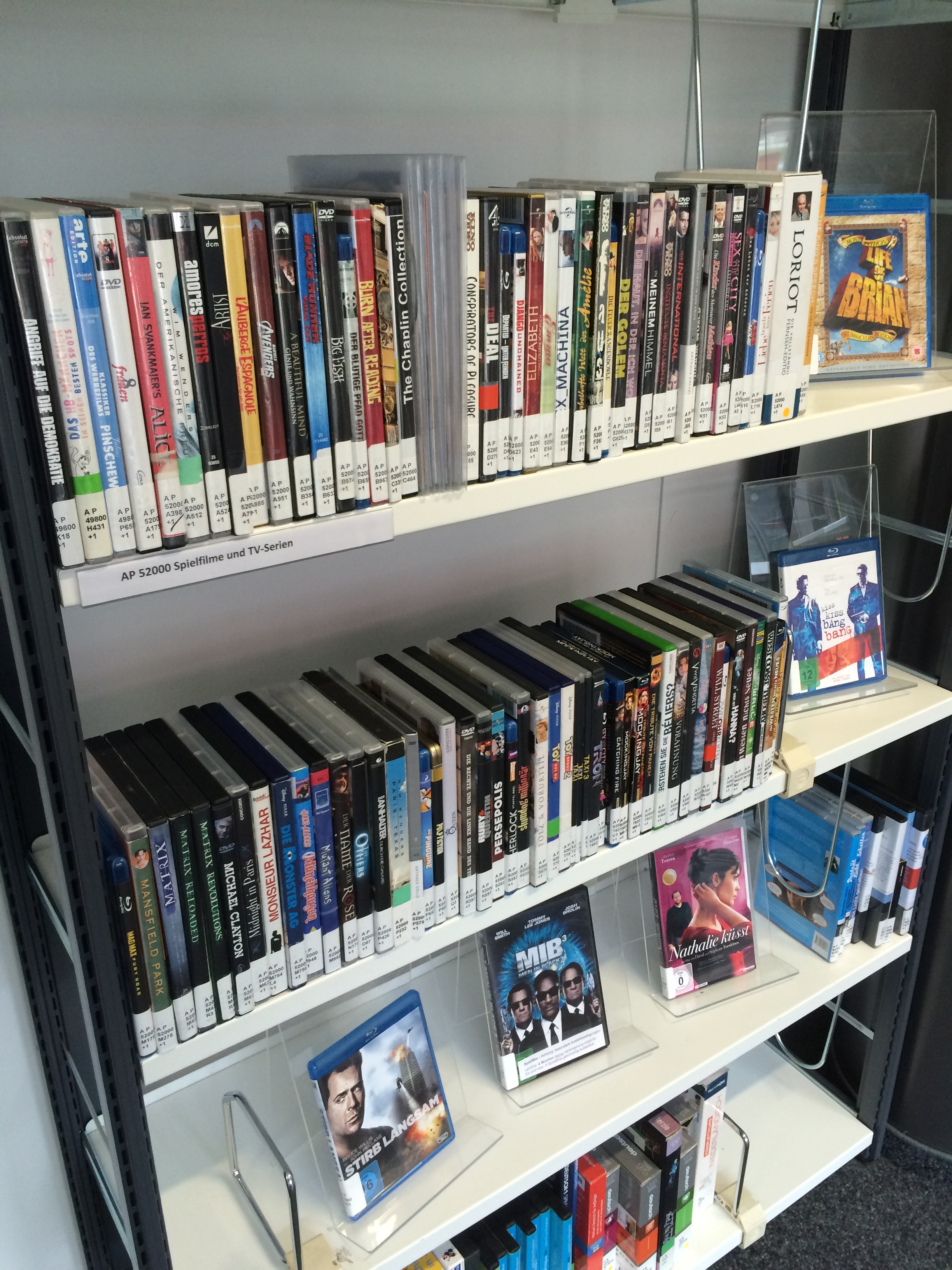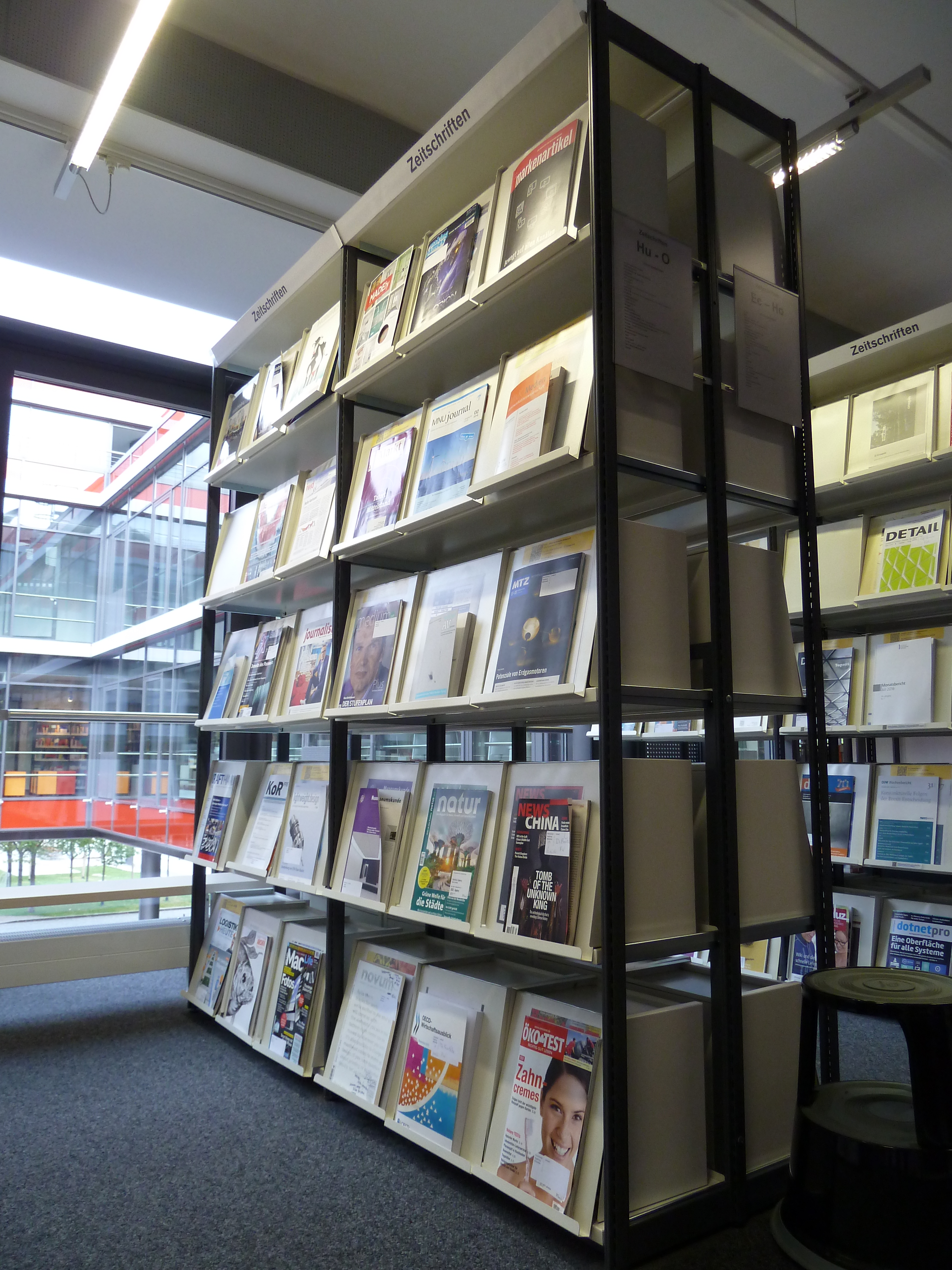 Our print journals are in alphabetical order in shelves near the copy room. The collection comprises about 170 current journals matching the range of studies offered at the University of Applied Sciences Augsburg.
Journals are not for loan, except for the ones below*. But you are free to scan/copy single articles in our copy room.
Bound volumes of some journals are partly open access (ruby coloured book cover, shelfmark beginning with 02 in the library catalogue); older issues usually must be ordered from our repository (shelfmark beginning with 01 in the library catalogue).
*the following language journals may be borrowed for 2 days: Adesso, Ecoute and Spotlight (except for the current issue).
Newspapers (e.g. Süddeutsche Zeitung, Augsburger Allgemeine, Handelsblatt) are in a shelf on the wall next to the journals.
Online access to e-books, e-journals, video tutorials, standards, reliable data and more via the databases licensed by the library.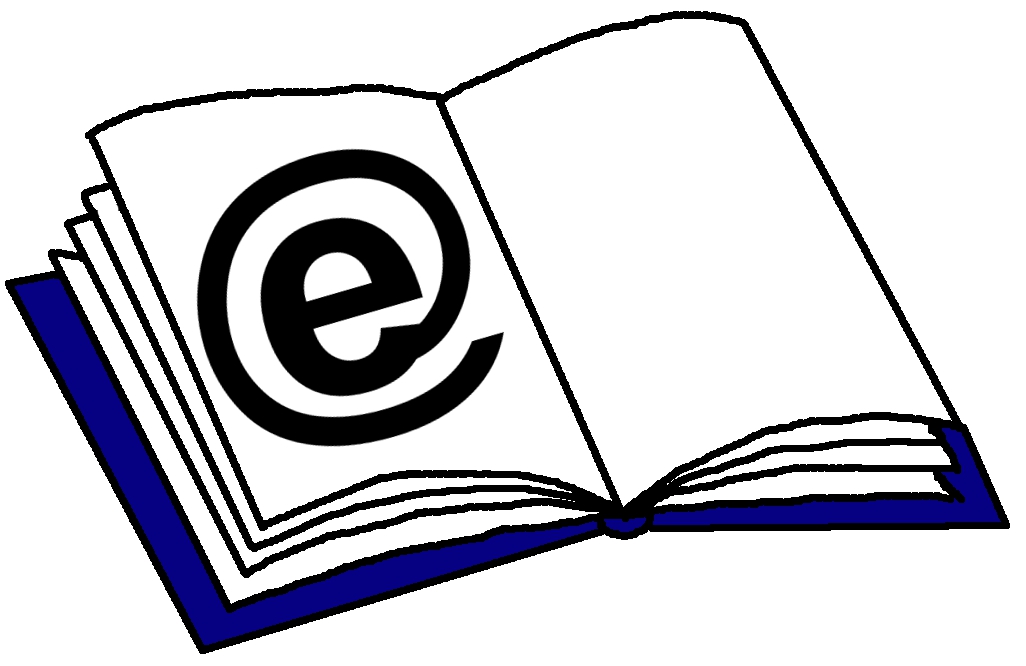 Several technical devices (e.g. tablets, scan pens, ...) are available for loan at the information desk.