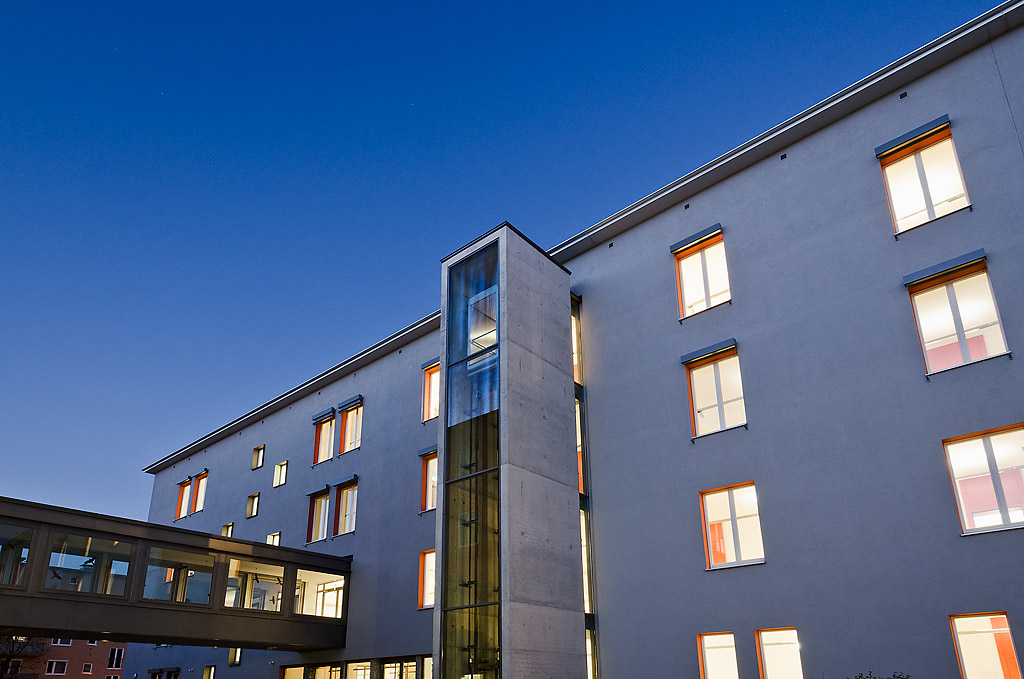 Welcome at the Augsburg University of Applied Sciences
The Faculty of Architecture and Civil Engineering (Faculty A+B) wants to extend a warm welcome to all foreign students. You'll soon feel at home.
The city of Augsburg is a great place to study, whether you're here for one or two semesters as an Exchange Student or to complete your entire degree study. We look forward to meeting you!
Please notice:
The International Office is your first contact for general non-faculty related questions. You can find instructions for your application on the site for International Students.
The International Office is also first contact for International Degree Students.
Important, please note: General Safety Instruction
Each student is required to take the General Safety Briefing once a year (not to be confused with the safety briefings for use of the various labs). This basic instruction is to be completed online. You can access the briefing documents here:
https://moodle.hs-augsburg.de/course/view.php?id=6326
After you have gone through the documents, confirm this by uploading the signed instruction record. The briefing is mandatory and must be repeated every year. It is a prerequisite for participation in further safety briefings.
Information for Exchange Students
Selection criteria for mobility
The fundamental selection criteria for mobility is the receipt of the completed application documents before the deadline. Also, the selection criteria at the Faculty of Architecture and Civil Engineering is "first come first serve".
For your courses to be recognised by your sending university, you should choose courses that match the modules of your degree programme. For a description of the German-speaking courses for your degree program, please go to the respective faculty website.
Please contact your International Faculty Coordinator (link) for further information on your choice of courses at the Augsburg University of Applied Sciences.
At the end of your mobility you can download your "Transcript of records" from the HIS portal.You will need this for the recognition of your achievements. The following table is available for converting grades into another grading system. 
| | | | |
| --- | --- | --- | --- |
| ECTS Grade | German Grade | Description | Erklärung |
| A | 1,0 – 1,5 | Excellent | Hervorragend |
| B | 1,6 - 2,0 | Very Good | Sehr gut |
| C | 2,1 – 3,0 | Good | Gut |
| D | 3,1 – 3,5 | Satisfactory | Befriedigend |
| E | 3,6 – 4,0 | Sufficient | Ausreichend |
| FX/F | 4,1 – 5,0 | Fail | Nicht bestanden |
Support for exchange students
You will receive all the important information about starting your studies during the Welcome Week. An introductory event will be held by your International Faculty Coordinator (Link). Your learning agreement will be discussed and, if necessary, the course selection will be adjusted. In addition, further information can be found on the website of the International Office (link). For example, to our buddy program and the SWOP team.