Page path:
Information Systems (BSc)
Study Modes
Full-time, Dual cooperative study program
Normal Duration of Studies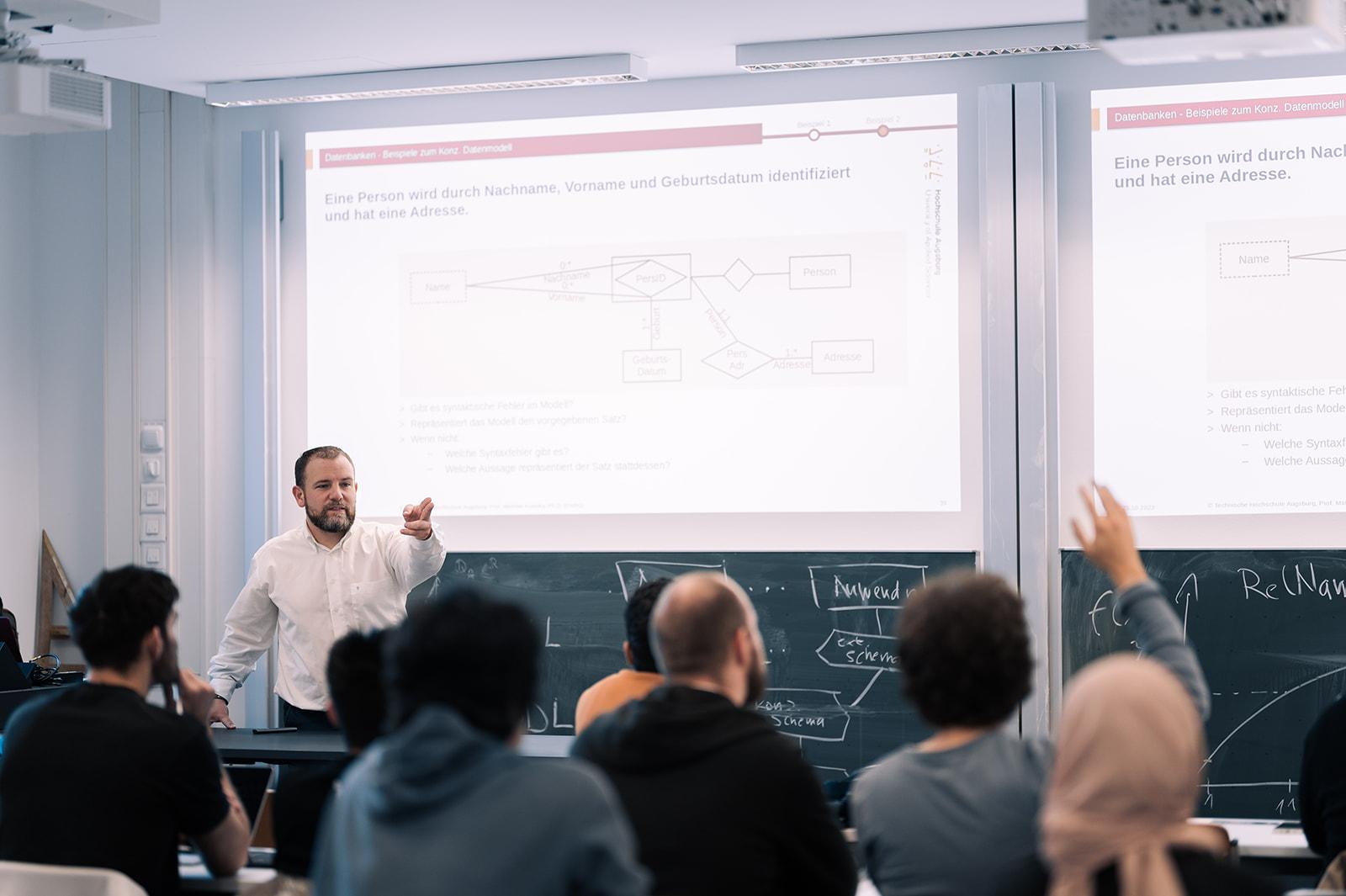 Young, interdisciplinary and future-looking: Business Information Systems is one of the most important industrial sectors of the 21st century. Not only have computers and the internet changed our everyday lives, they have also made a lasting change to the way we work. Today, IT specialists in Business Information Systems are in greater demand than ever before. They have the best career opportunities in the fields of computer science, in industry and administration. Graduates can use their expertise in a wide range of different fields.
In addition to comprehensive, practical software development and modeling skills, the course teaches the business know-how necessary for the project planning and realization of application-related IT solutions. At the same time, the course focuses on skills such as teamwork, project management and presentation techniques, providing graduates with an excellent foundation for their future careers!
Information about admission requirements
Module catalogue, examinations and performance record in winter semester 2023/24
Expected date of publication: October 6, 2023
Examinations and performance record in summer semester 2023
Published on: April 13, 2023
Examinations and performance record in winter semester 2022/23
Published on: October 7, 2022
Phone:

+49 821 5586-3483

Fax:

+49 821 5586-3499