Page path:
Mechatronics (BEng)
Study Modes
Full-time, Dual cooperative study program
Normal Duration of Studies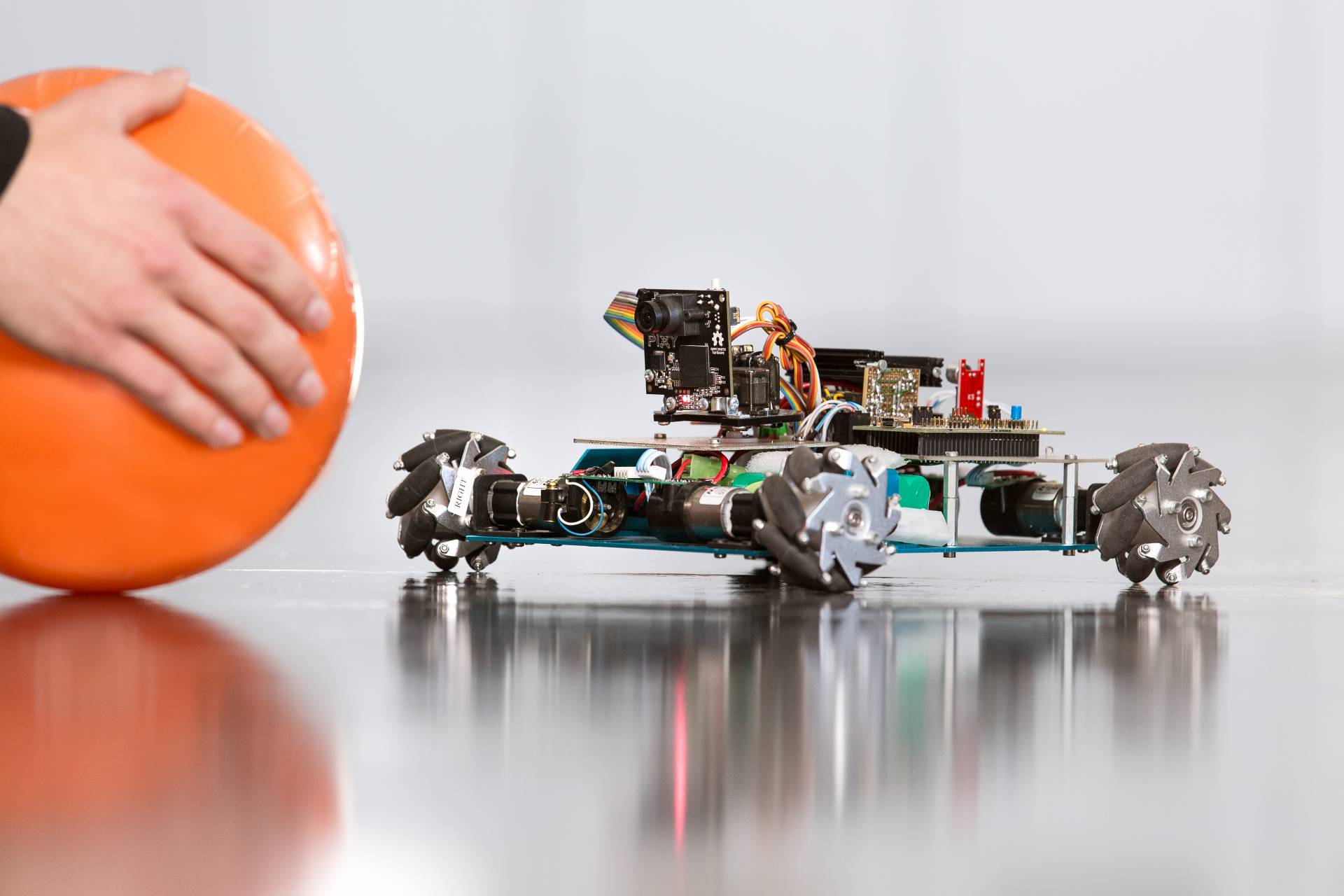 The Bachelor program in Mechatronics takes 7 semesters to complete and combines theory and practice. The study program includes a 2-semester orientation phase and 5 semesters of in-depth studies. During the orientation phase, students gain basic knowledge of Mathematics, Physics, Mechanics, Construction, Materials Technology, Electrical Engineering and Computer Science. This is followed by advanced modules in Measurement and Test Engineering, Circuit Technology, Mechanics and Construction, Automation Technology, Informatics, Computer Science, Mechatronics and Systems Engineering. Practical training takes place in the laboratories of the three faculties involved. The study program also includes one semester on industrial placement, which gives third year students the opportunity to put the acquired knowledge into practice.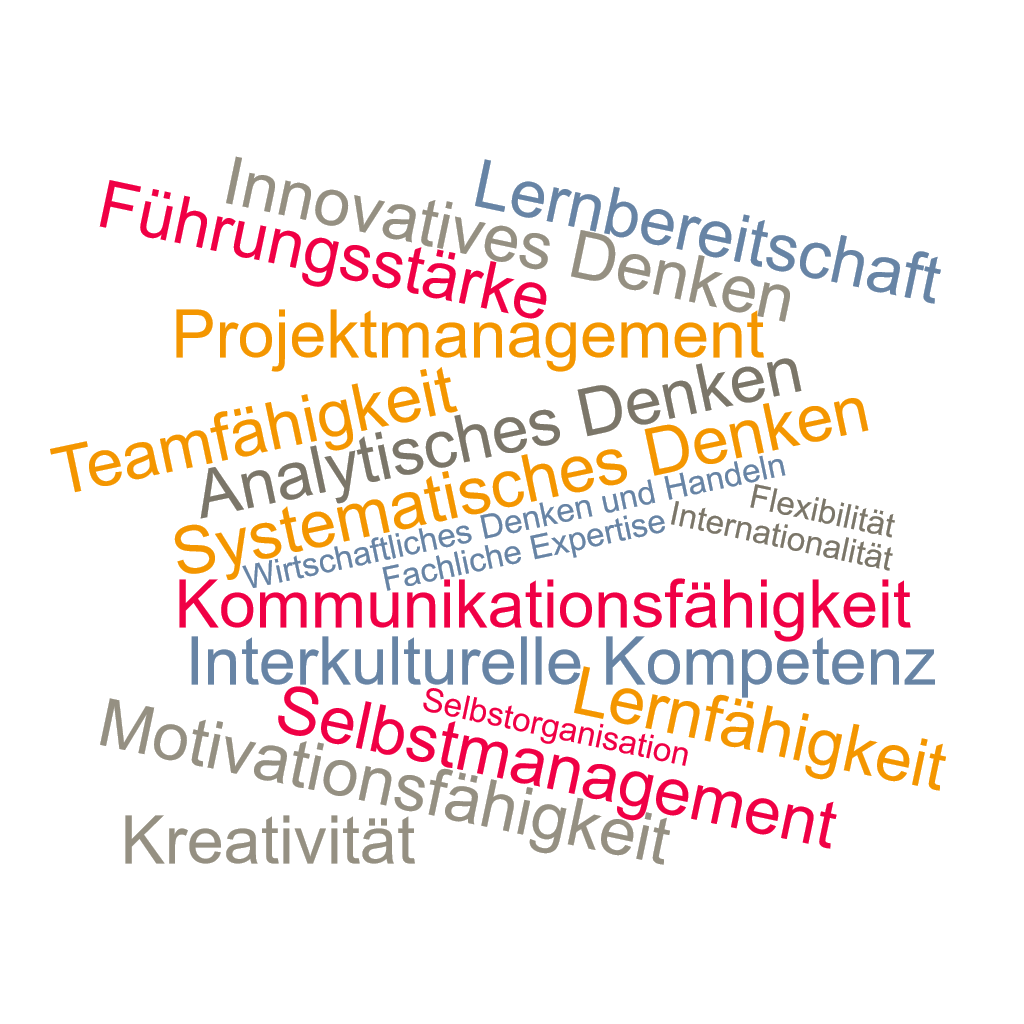 Job profiles of mechatronics engineers are extremely diverse and Mechatronics students have excellent career prospects at the end of their studies. Areas of activity include all fields of technology in which components of electronics, mechanics and informatics come together. If you like developing automobile and robot systems, enjoy improving information and telecommunication technology or new high-tech products, for example for the world of medicine, you are perfectly suited to being a mechatronics engineer. The sound knowledge from the three engineering disciplines of electrical engineering, informatics and mechanical engineering enables you to have enormous influence in developing new products or taking part in the production, distribution or maintenance of these systems.
Go out!
The Faculty of Electrical Engineering supports their students to spend some time in another country. Students may choose to study a semester at another university, complete a project or their industrial internship in a foreign country or go abroad for their final thesis.
Opportunities at the university!
Augsburg University of Applied Sciences also offers additional in-depth language training and some modules are held in English.
The Center for Languages and Intercultural Communication (Zentrum für Sprachen und interkulturelle Kommunikation, ZSI) offers a range of courses to improve the students' intercultural skills and awareness.
Information about admission requirements
Students applying to this course of study should have an interest in science and technology, but above all students be inquisitive, full of ideas and creative to succeed in this study program.
Start of studies is in the winter term only. An internship prior to the start of the program is not mandatory!
Annual application period: 2 May and 15 July
For admission to the Faculty of Electrical Engineering, you have to fulfill the general university entrance requirements.
Dual studieren / Dual cooperative study program
This degree program is available as a full-time course or as a combined course during which students also complete a vocational training program. Please find further information (in German only) about the dual cooperative study program below:
Sie möchten noch mehr Praxisorientierung, also Theorie und Praxis noch enger miteinander verknüpfen? Die Hochschule Augsburg bietet zwei Möglichkeiten dual zu studieren:
Verbundstudium (Studium plus Ausbildung)
Studium mit vertiefter Praxis (Studium und intensive Praxis)

Studium plus intensive Praxis-Phasen (Semesterferien, praktisches Studiensemester) in einem Unternehmen (Studienbeginn: jedes Semester)

Kooperierende Unternehmen an der Fakultät für Elektrotechnik auf Anfrage
Contact

Phone:

+49 821 5586-1051
Course assessments and examinations
Specialization certificates
During their studies, students can choose one of the following specializations and apply for a specialization certificate.
Modules
The following study plans provide some guidance on compulsory courses and electives.
Specialization certificate "Industrial Internet of Things"
Specialization certifiate "Mobility"
Specialzation certificate "Robotics and Production Engineering"
Please note:
Beispiel-Studienpläne (study plan examples) are meant for guidance only. Other module combinations may be possible in accordance with the syllabus and examinations regulations for specialziation certificates (Annexes 1 - 3).
Further information (in German) can be found in our  news article.
Academic counseling and examination board
Contact

Phone:

+49 821 5586-3354

Fax:

+49 821 5586-3360
Further information (video in German only)