Page path:
Support for your final assignment
Use the special library services for your bachelor's or master's thesis!
longer loan periods
privileged reservations
mobile lockers
As soon as you can name a topic and a supervising professor of your bachelor's thesis, please let us know in person or by e-mail. You will then be granted some privileges. Master students receive VIP status automatically.
You can now borrow up to 50 books. The loan period will automatically be extended 5 times. Please present books you have borrowed before status change at the library counter and have them transferred to the automatic loan period extension.
Please note: There is no guarantee that you can keep books for half a year. If a reservation is made by somebody else, you must return the reserved medium at the end of its individual loan period. In that case, you will receive an email notification in advance. We also recommend to check your user account in the InfoGuide regularly. If you do not return a reserved medium on time, you will have to pay reminder fees as usual.
With graduate status you can also reserve or lend mobile lockers.

Library courses on research, citation and the reference management software Citavi (in German language):
Additional courses to support you with writing your assignments by the Career Service of the University of Applied Sciences (e.g. MS Word or LaTeX).
Relevant video tutorials for self-studies via LinkedIn Learning (also in English).
Contact

Phone:

+49 821 5586-3574
Contact

Phone:

+49 821 5586-3298
Individual consulting on literature research:

You've been in our Crash Kurs Recherche?
You know our library catalogue InfoGuide, interlibrary loan and the databases SpringerLink and WISO?
We show you specific scientific databases,where you might find more  relevant information on your research topic (ebooks, e-journals, statistics, standards, market data, ...).
Individual consulting on academic writing, citations and the reference management software Citavi
For all questions after having attended our library courses Crash Kurs Zitieren or Crash Kurs Citavi.
Find and process information, data, literature
Find all relevant databases for your subject or select specific databases, e.g. for searching journal articles or statistics. Access to the databases is free of charge for members of the University of Applied Sciences Augsburg.
If possible, we will purchase the books you need for your final assignment. Please use the form for acquisition proposals.
In case of literature published by print-on-demand firms like Grin, Diplomica, VdM etc., we reserve the right to carefully check the price-performance ratio.
A carrel is a single cabin. There are three of these individual study rooms in the library. The equipment includes: sockets, LAN connections, a comfortable office chair and a whiteboard with pens and magnets. A standing fan is also available for hot summer days. Make the library your office!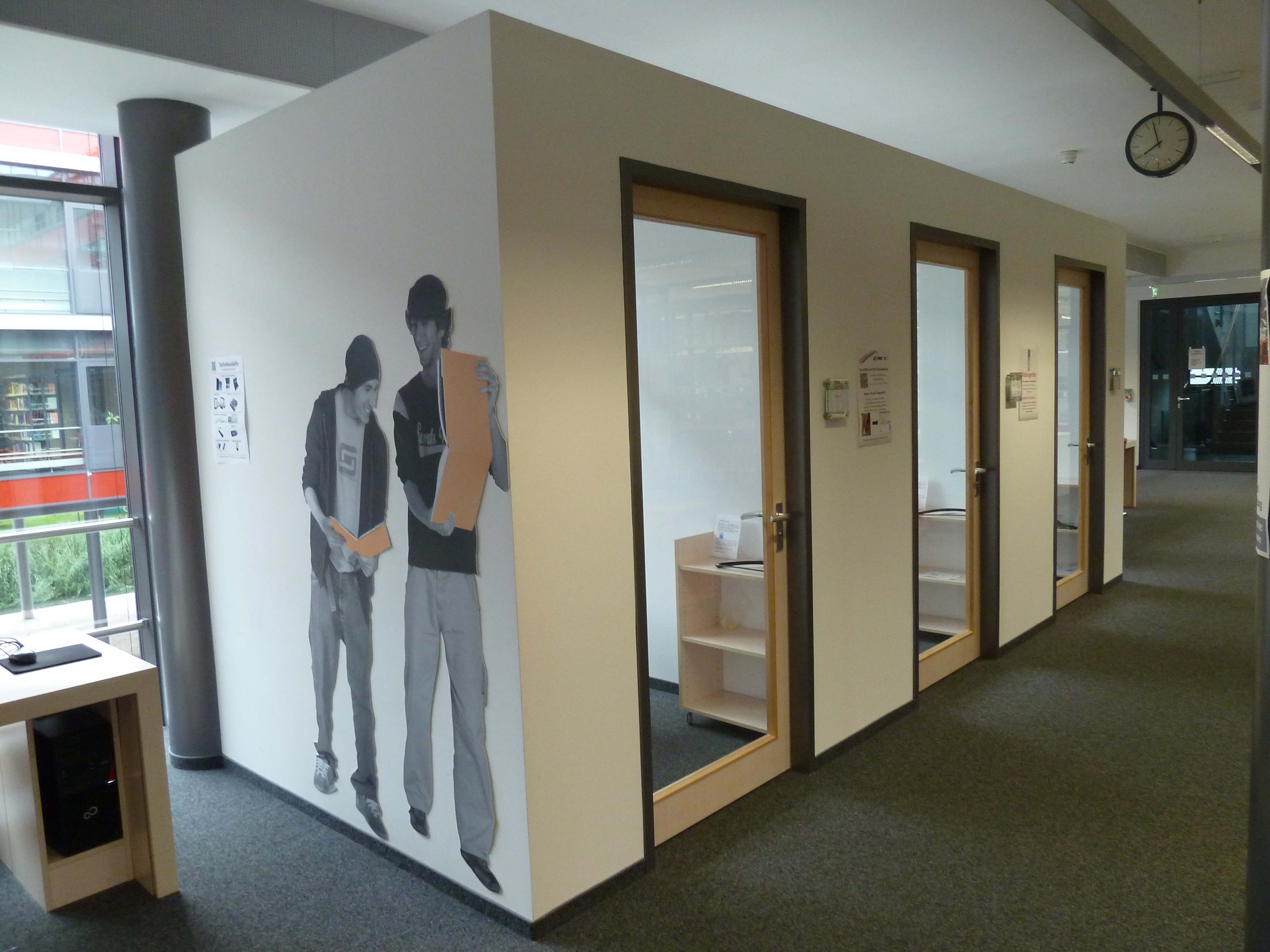 Members of the University of Applied Sciences Augsburg may use the plagiarism detection software PlagScan for free.
You can upload your assignments via Moodle or the PlagScan tool of the library.
PlagScan compares your text with its internal archive, websites, journals, documents of several publishers and so on. Similar passages will be marked and lead to the so-called "PlagLevel".
A high PlagLevel is no proof for plagiarism! Quite often, standard phrases and even correct references are marked. Just check the relevant passages to see if you have quoted properly and indicated the source of your reference.
weitere Info-Portale rund um die Abschlussarbeit