Page path:
Industrial Safety and Security (MSc)
Kick-Start your Career in Safety and Security
Germany is digitizing its production - which is why experts are needed to securely link operational technology (OT) and information technology (IT) in industry. Because networked factories and plants need special protection against hackers and other cybercriminals.
Register now in the applicant portal!
And apply for the Master Industrial Safety and Security!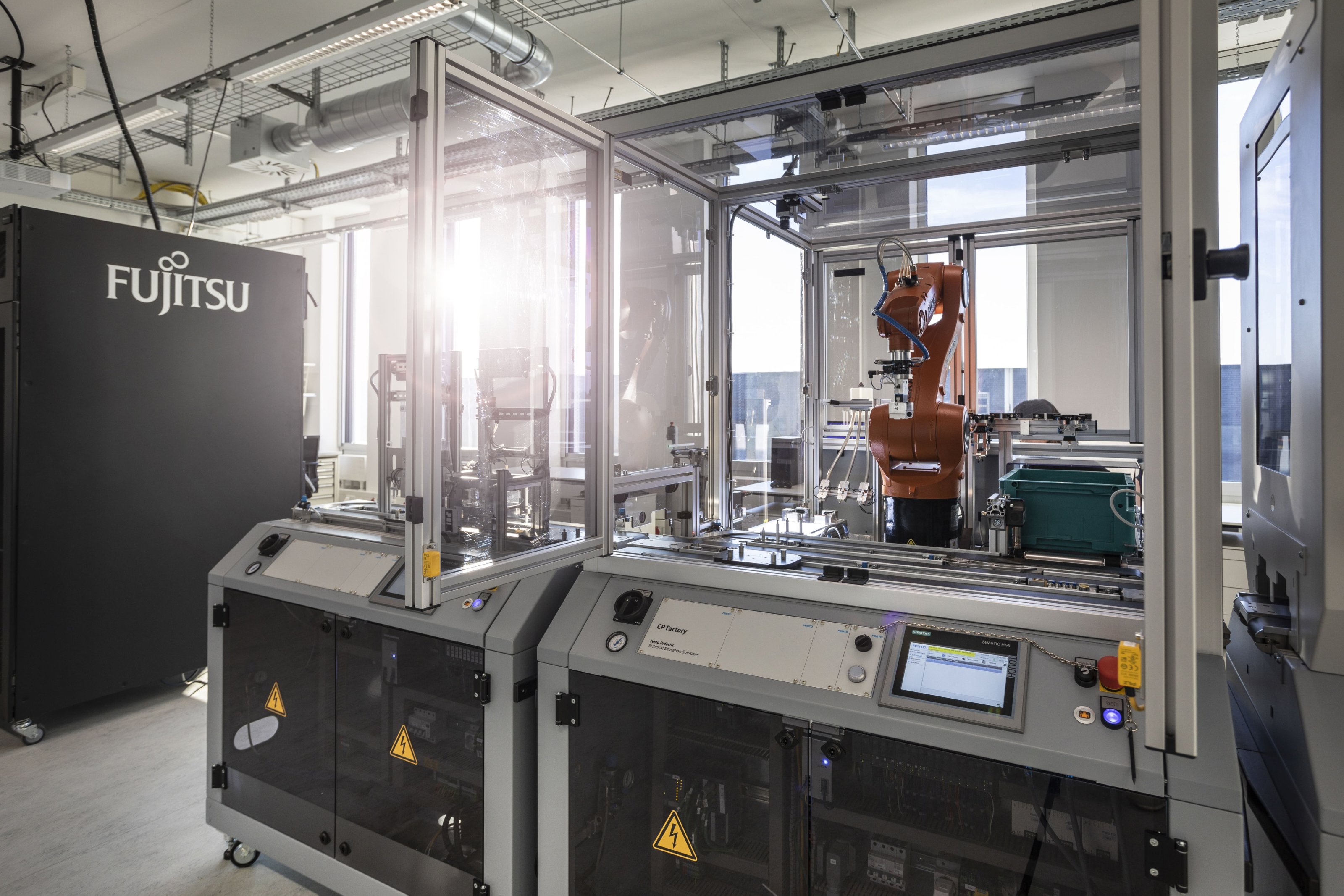 Study Modes
Full-time, Dual cooperative study program
Normal Duration of Studies
These are your new skills
The Master Industrial Safety and Security prepares you for a leadership position and for research projects by covering a variety of topics. Check out the brief summary!
In the "Industrial Safety" laboratory, you will receive practical training on a networked automation and control system. Here we simulate security-critical situations that can occur in companies such as large-scale hacker attackd on sensitive IT data. In addition, you'll work closely with researchers at the Institute for Innovative Safety and Security (HSA_innos).
You see security from a business and management perspective. For example, you'll evaluate the risks within the company's organizational structure organization and leadership of employees. You take this insight into account in measures that enable or support security concepts. These include escalation paths, assignment of rights, guidelines (for communication), business rules or training.
With your knowledge of functional security, you protect users of products and systems from the consequences of failures or malfunctions. To this end, you design models for hazard and threat analyses or specifications for the security of subsequent hardware and software development. You are also an expert in the security lifecycle of products and are ultimately responsible for decommissioning.
You can work and study with us
The degree program was designed specifically for working professionals. You can continue working and still complete the master's degree – and start the next step in your career.
With us you study:
interdisciplinary (electrical engineering, computer science, business)
practical and up-to-date
suitable for part-time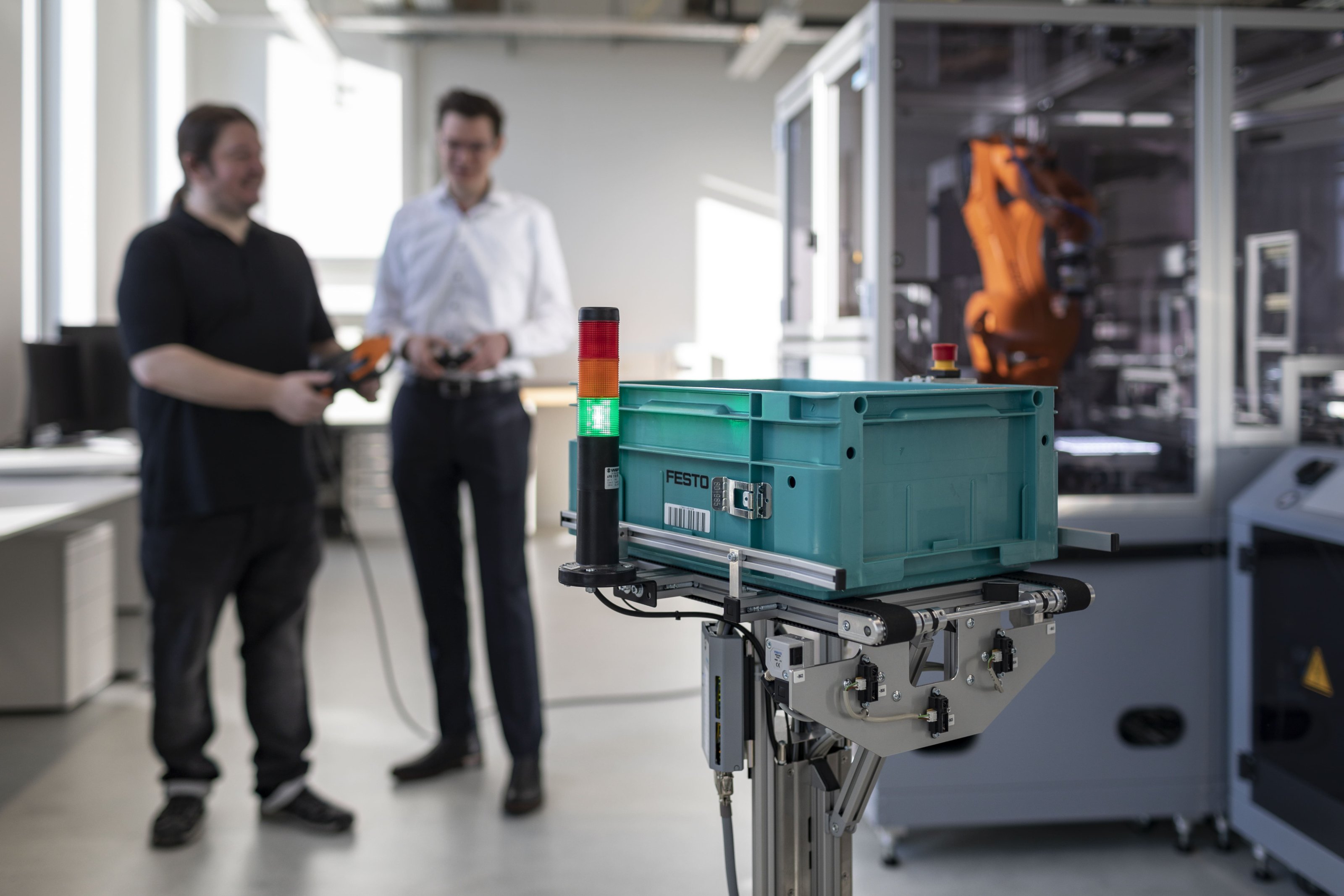 Are complex production networks in the industry safe from hacker attacks? What kind of security loopholes exist in remote maintenance in the field of plant and machine construction? How do you protect companies from spear phishing and social engineering? These are just a few of the questions that professionals may encounter in their career. After completing this degree program, graduates can take on positions with a high level of responsibility, such as the position of security analyst in the IT sector, developer of secure production and assembly lines, and "Safety and Security Consultant" at management and process consulting firms.
Apply between November 15 and December 15 for the Master Industrial Safety and Security. Please note that the program can only be started in the summer semester. Before you apply, you are welcome to make an advising appointment or register at the virtual information session.
Secure career | Secure industry | Secure future
Information about admission requirements
Application period: 15th of November till 15th of December, only
Target class size: 15-20 students
Admission requirements:
You should have passed a Bachelor program with at least 210 ECTS. In case of up to 30 ECTS missing you might bridge those in the first term with additional lectures or on-the-job experience
Your Bachelor studies should be focused on technology and computer science or a business-related degree program with a focus on technology
The hurdle rate for the grade is 2.6 or better according to the German grading system. If you have a foreign Bachelor Degree, a preliminary review documentation (VPD) from uni-assist is required.
If your final grade is between 2.3 and 2.6 according to the German grading system you will be invited to a selection interview.
A minimum level of B2 for German and English (in accordance with the Common European Framework of
Reference for Languages) is an admission requirement.
Lectures are held in English and German (half-half).
Note: If the completion of additonal qualifications (e.g. for applicants with a degree of 180 ECTS) is required, the duration of studies may extend to 4 semesters.
Start of studies is in the summer term only.
Applications can be submitted between 15 November – 15 December via the online application portal of Augsburg University of Applied Sciences.
The Master of Science (M.Sc.) in Industrial Safety and Security is a bilingual study program. Languages of instruction are German (50 %) and English (50%). Therefore, the prerequisite is B2-level German and English language skills (according to the European Framework of Reference for Languages, CEFR).
The degree course 'Industrial Safety and Security' contains compulsory modules, which are based on linguistically challenging specialist literature. The extensive and complex technical language and in-depth study of legal texts represent a considerable hurdle to completing your studies successfully, even for native speakers.
English
Accepted proof of English language proficiency:
TOEFL (iBT) score: 80 – 94
TOEIC score: listening 430 - 485; reading 400 - 450
IELTS: at least 6.5 overall (with at least 5.5 in each band)
TELC: B2
PTE Academic score: 65 - 75
Cambridge English Language Assessment: B2: First Certificate in English (FCE; at least Grade C); C1: Certificate in Advanced English (CAE)
CET: College English Test (CET-6, min. 500)
DAAD English language test: min. 4
Native speaker (evidenced by passport)
Abitur (confirming level B2/C1)
University entrance qualification completed in English (evidenced via transcript or confirmation letter by the respective institution)
Successful completion of a university degree, from a recognized university, in English (language of instruction evidenced via diploma supplement, transcript or confirmation letter by the respective institution)
German
Recognized German language tests for non-native speakers are:
DSH: at least level 2
TestDaF: at least level 4 in all exam parts
Further information can be found at the following links:
Please note: Your test results must be less than two years old. Proof of language proficiency has to be submitted togehter with the official application.
This degree program is the only one of its kind in Bavaria, and is offered as an interdisciplinary program at the Faculties of Electrical Engineering, Computer Science and Business. It is aimed at graduates of Bachelor programs in the fields of technology and computer science, as well as graduates of business-related degree programs with a focus on technology. Over the course of three semesters, students acquire the skills necessary to come up with interdisciplinary solutions to safety and security problems in the areas of industrial automation, control systems and critical infrastructure. This practical degree program focuses on a range of subjects including IT security, data protection, functional security, IT law and employee management.
Study Plan
The basics of industrial safety and security from a technical, organizational and legal point of view are covered in the first semester of this Master program. This allows students to understand important interdisciplinary aspects of safety and security in Industry 4.0. In the second semester, students acquire a more in-depth knowledge and strengthen this knowledge by carrying out a large-scale interdisciplinary project. In the third semester, the students then write their Master thesis based on a complex topic from the field of safety and security, often in close cooperation with a company. They also have the option to specialize even further by taking an elective.
The extraordinary thing about this degree program is that students are given practical training in using a networked automated and control system in the "Industrial Security" lab. Safety and security problems that may arise in companies, such as a large hacker attack on sensitive IT data, are simulated directly in this lab. The students also work in close cooperation with scientists from the HSA_innos research group for IT security and digital forensics, and the HSA_ops optimization and operations management research group. Scientists from the technology transfer center in Noerdlingen, who carry out research on various aspects of the production industry, are also participating in this new degree program, which has been offered at Augsburg University of Applied Sciences since the summer semester of 2017.
Syllabus and Examination Regulations

Course Assessments and Examinations
Phone:

+49 821 5586-3358

Fax:

+49 821 5586-3360