Page path:
Social Work (BA)
Normal Duration of Studies
The best thing about my degree programme is the diversity," says Marc Hämmerle, who studies social work at the Augsburg University of Applied Sciences. What he means by that, what students can expect in this degree programme and what requirements prospective students should bring with them, Marc reveals in the clip. By the way: You have until 15 July to apply for a place if you want to start studying this October.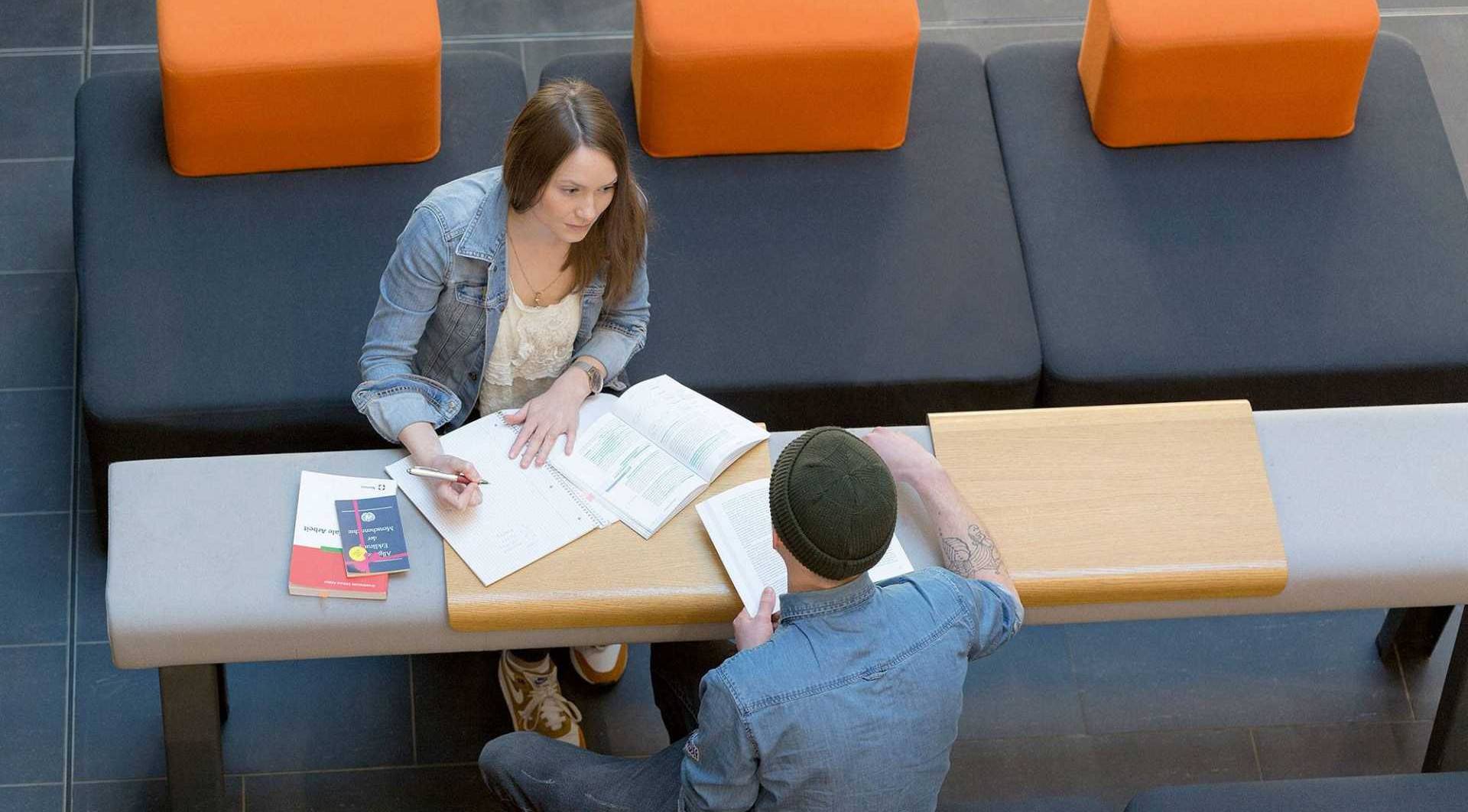 The study program Bachelor in Social Work has the aim of preparing students for the entire range of tasks in social work. Due to a wide variety of challenges, ever-growing complexity and increasing multiproblem situations, the need for graduates of social work programs is rising, along with the demands placed on these graduates. This study program takes special account of this need and the changed requirements profile.
Through practice-oriented teaching, students acquire a practice-related qualification based on scientific findings and methods that enables them to work autonomously in the field of social services within public and independent bodies.
Based on their Bachelor in Social Work from the Augsburg University of Applied Sciences, graduates are entitled to use the regulated professional title "Staatlich anerkannte Sozialpädagogin" or "Staatlich anerkannter Sozialpädagoge" (state-recognized social education worker).
The contents of the study program cover all relevant fields of action and prepare the students for the diverse interventions undertaken by state-recognized social education workers. These include not only social education diagnoses, counseling, coaching and mentoring, but also the creation and monitoring of assistance plans, documentation of case histories, case management, evaluation and conflict management, as well as empowerment and network building and maintenance. The broad, practice-oriented theoretical and practical teaching of the tools of social work further underlines the generalist concept of the study program.
For Informations about our international programs in Social Work please click here.
If you want to apply for the Social Work Program please visit international office.
You can view the english course program here.
Candidates with a third-level entrance qualification, graduates of schools with social branches, and practitioners of social and caring professions with corresponding entrance requirements who wish to progress in their careers.
Fachschaftssprecherin
Lina Proksche
(Studiengang Soziale Arbeit)
Fachschaftssprecher
Markus Dick
(Studiengang Data Science)
Fachschaftskontakt allgemein
Informationen für Studieninteressierte