Page path:
Technology Management (Eng)
Normal Duration of Studies
Nowadays, project engineers and project managers are expected to meet increasingly complex demands. They need to rise to the challenges posed by international and interdisciplinary projects dealing with technological innovation and development. The knowledge they gained while studying for their engineering degree will eventually become outdated and they will therefore need in-depth further training.
The in-service training course in technology management has three main areas of focus:
technology
management and business administration
interpersonal skills
Students gain new knowledge and skills during the course. What's more, they can immediately put these new technical, social, personal and methodical skills into practice in their usual projects at work.
Project work also plays an important role on the course: group projects in the fields of
fiber composite technology (FVT)
construction and development (KE)
mechatronics (ME)
production engineering (PT)
environmental and process engineering (UVT; in preparation)
are carried out in close collaboration with industry, ensuring a strong emphasis on practical applications and use of the latest methods, technologies and processes.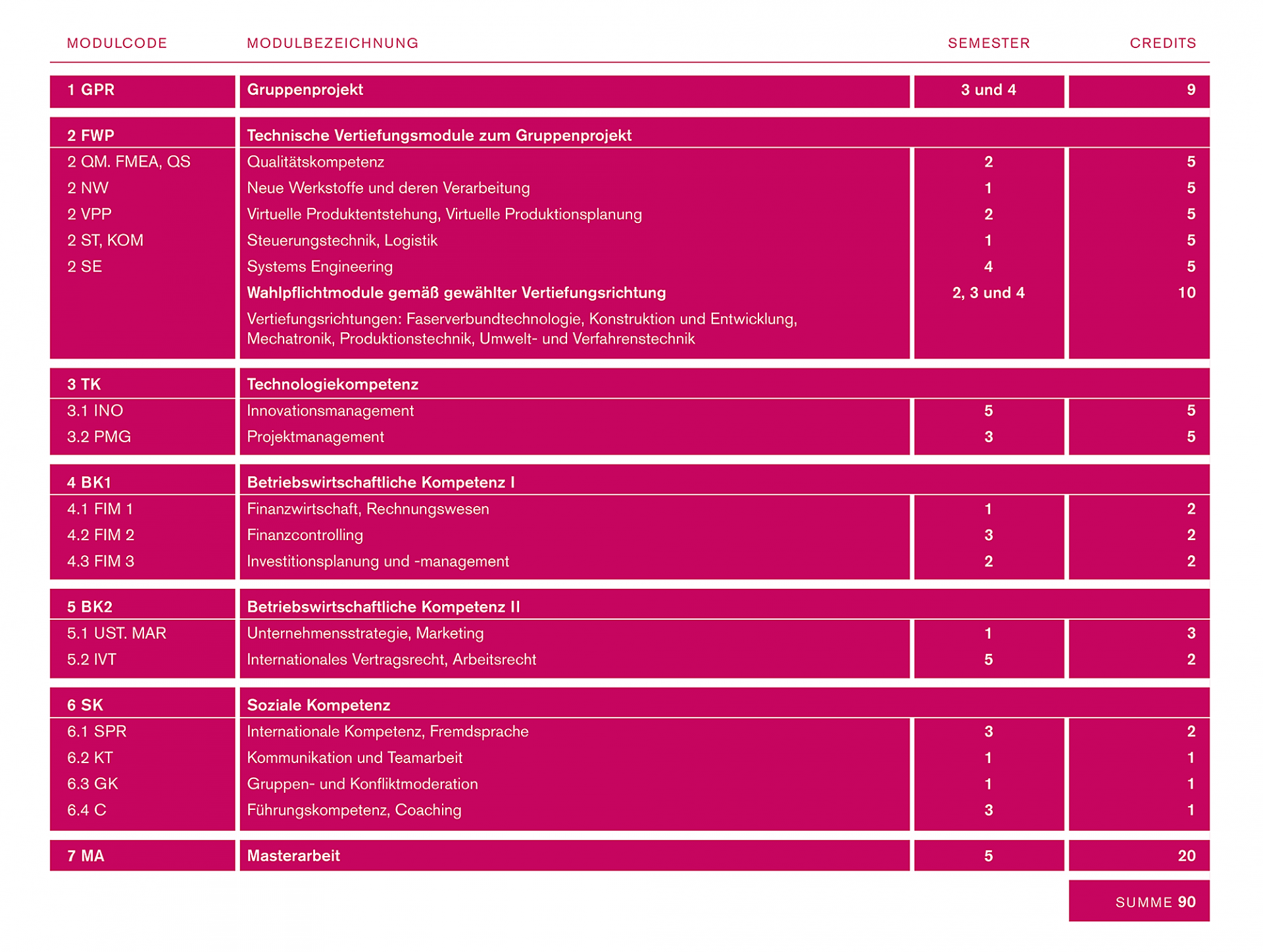 Career Expectation / Target Groups
The in-service training program in Technology Management is aimed at engineering graduates with at least two years' work experience who have already taken on project management and managerial roles, or who are likely to do so in the near future.
The course participants will be given the skills to help them advance their careers. The course has three main areas of focus:
technology
management and business administration
interpersonal skills
that teach students to manage projects with greater emphasis on the results and to learn the skills required to take on responsibility as a manager.
Target group: businesses
This is the opportunity for junior employees to become more highly qualified without having to take time off work. At the same time, these employees can process questions and problems at the company with academic support, as part of a project or master's thesis. This ensures a continual transfer of knowledge for current projects while the employee is taking the course. Furthermore, you will have access to our research institutes and laboratories to help find solutions to parts of your research and development work.
Contact us to discuss the wide variety of collaboration options available as part of this master's degree program.
Information about admission requirements
Start of the program is in summer (15 March).
The deadline for application is 15 December.
Applicants must have successfully completed a Bachelor`s degree of Engineering with at least 210 CP (ECTS) and fulfill minimum entry requirements.
At least one year of relevant professional experience.
Another admission requirement: German and English – minimum level B2 (Common European Framework of Reference for Languages CEFR).
Please send the completed application form by post to:
Augsburg University of Applied Sciences - Faculty of Mechanical and Process Engineering, Stephanie Horntrich, An der Hochschule 1, D-86161 Augsburg
Ref: Master in Technology Management
The tuition fees are 10,500 euros, payable in five installments.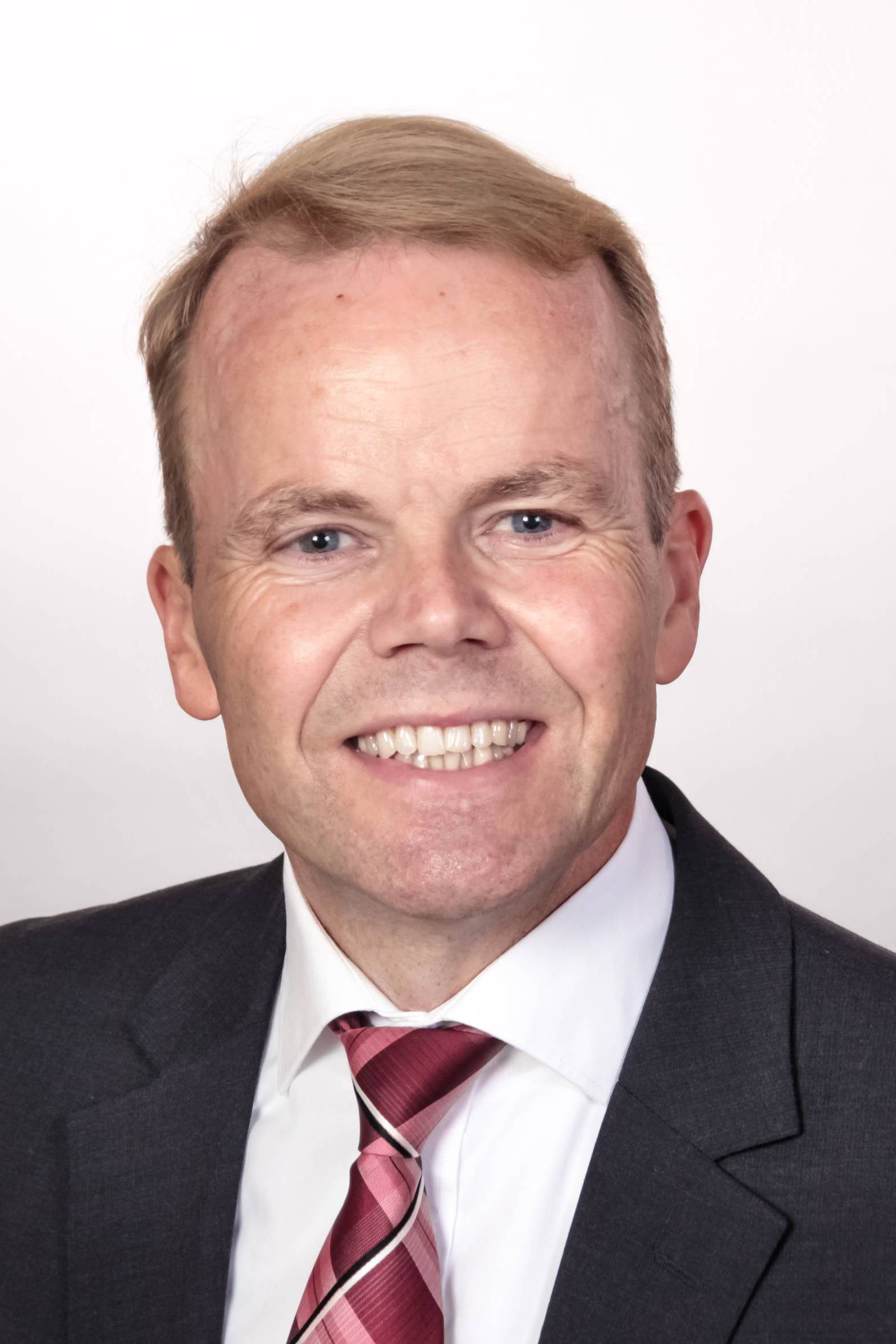 Functions
Faculty Academic Advisor Technology Management (Eng)
Functions
Program Assistant Redirect
Contact

Phone:

+49 821 5586-3124

Fax:

+49 821 5586-3160