Seitenpfad:
International Business and Finance (M.A.)
Die Inhalte dieser Seite sind leider nicht auf Deutsch verfügbar.
Application Information Winter Term 2024/25
Information Event Master International Business and Finance
Webinar: 11 April 2023, 4.30 p.m., online via ZOOM
We are happy to invite you to our information event about our master program International Business and Finance. The online session will include an overview of the contents and course of studies, admission requirements and career perspectives. You are invited to ask questions and receive immediate feedback. The webinar will open on April 11, at 6:30 p.m. Registration is not required. The link will be published on the website in good time.
The "International Business & Finance" Master Program is a full-time, truly global program, which will inspire and challenge you over 18 months as you develop strategic, financial, business and leadership capabilities. All lectures are taught entirely in English. Therefore, the program attracts students from all over the world. Due to its up-to date program design and its focus on International Corporate Finance, Mergers & Acquisitions, International Banking (incl. Investment Banking), International Management and Corporate Strategy theories, topics and case studies we have been faced with a massive growth of applications and students and could position our Master as one of the international university benchmark programs.
According our "Classroom theory matches Corporate World" concept lectures will be framed by presentations, research projects, Master Thesis, company visits and discussions with Blue Chip Corporates, Investment Banks, M&A advisers and Strategy Consultancies.
Today's employers want Master students to be equipped to work in an international, dynamic, and disruptive marketplace and competitive environment with social responsibility.  Therefore our vision is to assist students to become "sought after personalities", bridging the gap between first class theory competencies and a good sense for global business reality.
Upon graduation, students will be able to advance to leadership positions in multinational or medium-sized companies. Alternatively students might start their career as corporate finance or strategy consultant. Graduates will specialize in financial fields and entrepreneurially-driven fields.
The "International Business & Finance (IBF)" Master Program is a truly global program:
Our students come from all over the globe. Roughly one third of our students have a German origin, another third come from our non-German European neighbour countries, and the last third from the Americas, Asia-Pacific and Africa.
Therefore, no wonder, all our lectures are taught entirely in English. The kick-off of our IBF-Master is a 3-day Boot-Camp in a nice Castle nearby Augsburg where we will work already on international business and finance issues and how to overcome "the culture clash". And also throughout our entire program you will be exposed to an international setting together with a global peer group.
The program design is as well based on international standards and benchmarks, as our topics like International Corporate Finance, Mergers & Acquisitions, International Banking (incl. Investment Banking), International Management and Corporate Strategy theories, topics and case studies are, in their nature, indeed truly global management issues and problems to be solved
We have been faced since a couple of years with a massive growth of applications and students and could position our Master as one of the international scientific benchmark program in Management and Finance.
Today's employers want Master students who have the competencies to work in an international, dynamic, and disruptive marketplace and competitive environment with social responsibility
Information about admission requirements
Application period: 1st of May till 15th of June
Target class size: 30-35 students
Admission requirements:
Motivation Letter
You should have passed a Bachelor program with at least 210 ECTS. In case of up to 30 ECTS missing you might bridge those in the first term with additional lectures or on-the-job experience
Your Bachelor studies should be focused on finance, strategy and management.
The hurdle rate for the grade is 2.5 or better according to the German grading system. If you have a foreign Bachelor Degree, a preliminary review documentation (VPD) from uni-assist is required.
An English (TOEFL or IELTS) test is mandatory for all non-native speakers (only exception US, UK); the TOEFL hurdle rate is 85 points, the IELTS hurdle rate is 7.0
No mandatory German as all lectures are in English. We offer German as well as many other language lectures by our University
First-hand experience (e.g. internships...) in finance and strategy
There are no tuition fees. The semester fee is 150,63 euros per term and is collected upon enrolment or re-registration. This sum is made up of the student services fee of 72,00 euros and the fee for the semester ticket of 78,63 euros. You will find detailed information on:
https://www.tha.de/Rueckmeldung.html
This is what our graduates say - Christian Auffermann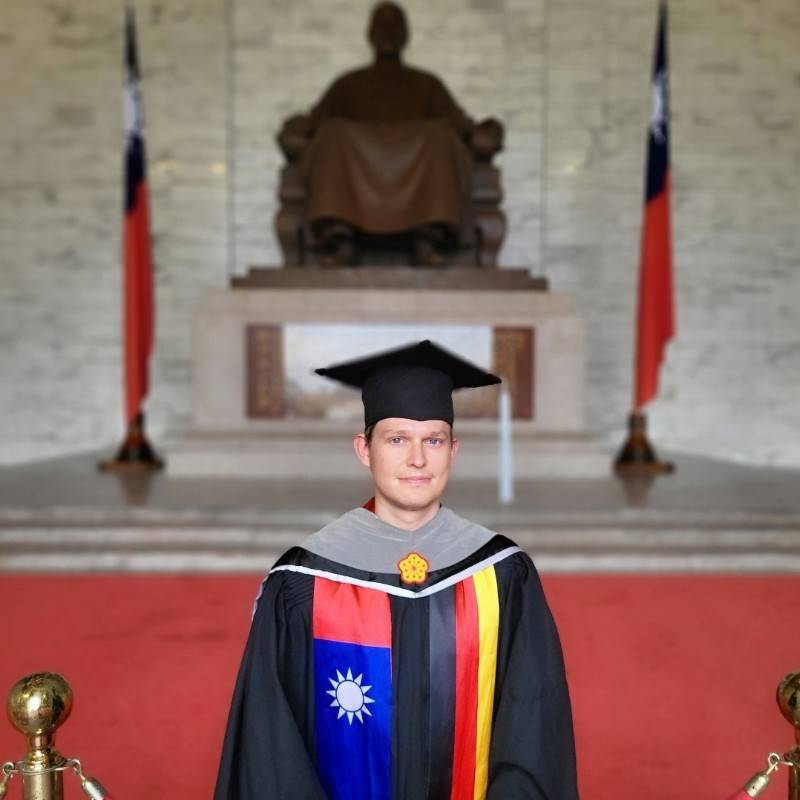 International, Modern and Open.
The International Business and Finance program at the University of Applied Sciences
Augsburg is a truly global and modern endeavor that emphasizes open-mindedness. After completing my undergraduate degree, I sought to broaden my horizons with international experiences, which led me to discover the IBF program. With the opportunity to spend a semester abroad at one of many partner universities, the IBF program is an ideal choice for those seeking a global education. The program's courses cover a wide range of topics, including Financial Banking, Intercultural Management, and HR. The professors at the University are professional, helpful, and exceptionally bright.
One of the program's key strengths is its focus on international perspectives. It encourages students to think globally and to consider the cultural, social, and economic differences that can affect business decisions. This fosters a broader understanding of the world and prepares students to work effectively in various international settings.
In my case, I spent two semesters at Hochschule Augsburg and two semesters at a partner university in Taiwan, earning a double degree from both institutions. These two years of study were the best choice I ever made, and the support and expertise of the professors helped me achieve my current status as a PhD student at one of Taiwan's top universities.
Participating in the IBF program was a tremendous honor and a fantastic experience. I am grateful for all the knowledge and experiences I gained during my studies, and I believe my time at Hochschule Augsburg has made me a better person.
This is what our graduates say - Rachit Sharma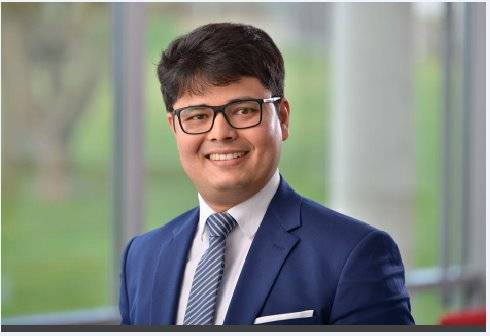 Rachit Sharma, Banking Consultant
"As an international student, it is very hard to cope with international standard of studies, but at IBF program it was completely different. Innovative teaching methods with modern teaching facility which the program offered had helped us a lot to prepare for our professional career and meet our goal.

Experienced, motivating & energetic professors along with helpful International Office and Studentenwerk were always there for us. Individual counseling was provided to international students when needed which gave us feeling of home away from home.

Regarding my journey coming from Himalayan country Nepal to the historic city of Augsburg, Germany, it was very hard to get used to a new culture. IBF program had not only helped me to learn the culture but enriched me with a lot of academic and interpersonal skills required for future career. Real life projects and extracurricular activities had helped me personally to prepare myself for my managerial carrier. Exchange semester was a window to experience a new culture and multicultural working experience. During my studies, I got in contact with the world's famous consulting companies at Firmenkontaktmesse Pyramid, and later got a chance to do an internship at the same company as well. Currently, I am excelling in my career with the things which I have learned during my studies at MA IBF.

I am really proud to be a part of MA IBF program 2013 and would definitely recommend this course to international students who are looking for managerial or entrepreneurial positions in the future".
This is what our graduates say - Diana Stankevich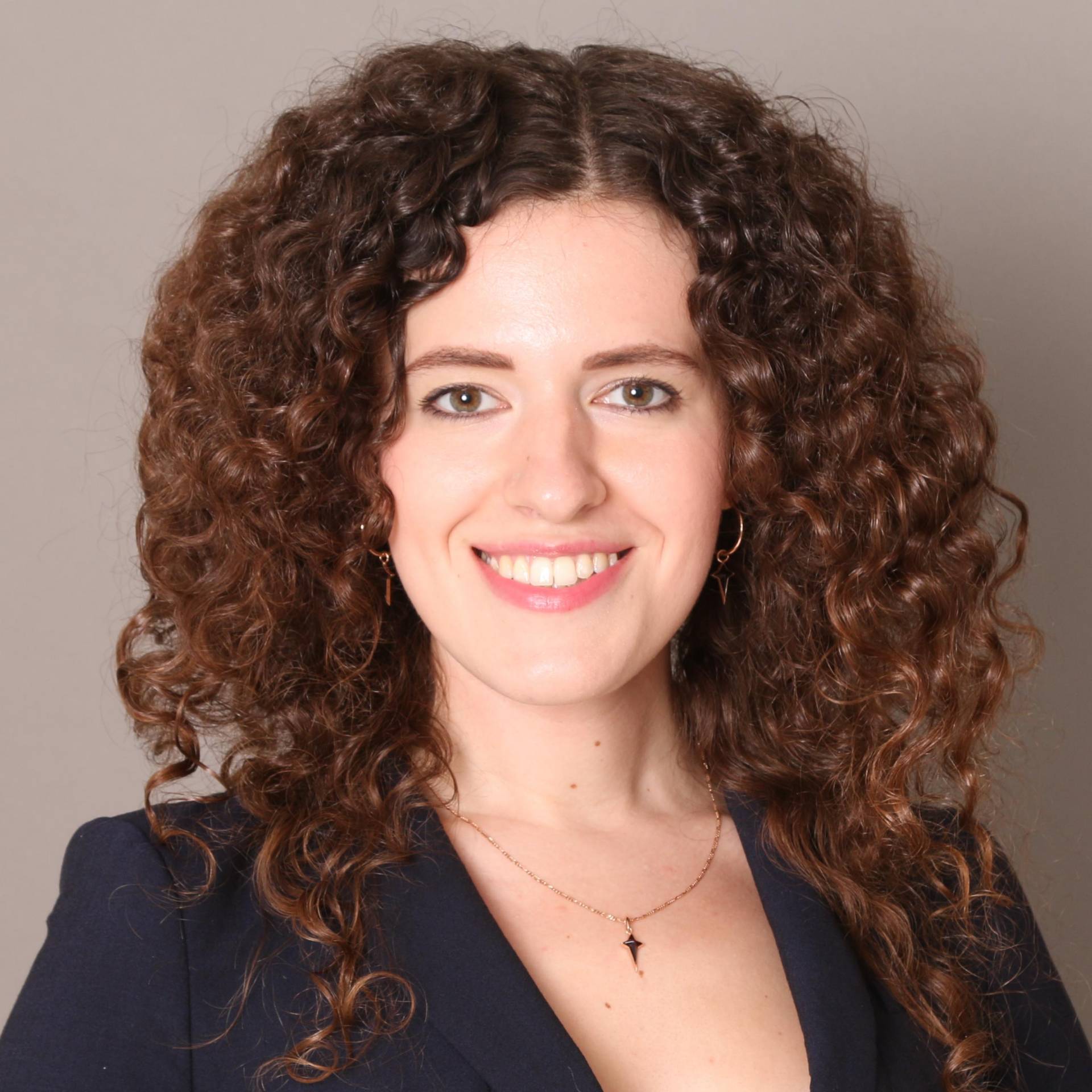 Diana Stankevich, Russia, IBF graduate 2021
"For those who are willing to build a career in an international environment, the IBF Master program provides a great chance to learn how to work in diverse teams efficiently, solve multi-faceted problems quickly and develop creative solutions together. The concept of "learning by doing" and a strong focus on team projects, interesting subjects and a team of enthusiastic practitioners sharing their knowledge with students were the decisive factors for me when I applied for this Master program.
From the very beginning, there were exciting projects and topics to discuss. I particularly appreciated the relevance of the subjects dedicated to the specifics of the banking sector, risk management, M&A, international corporate finance challenges, intercultural management and human resources essentials in a global context. Besides, there were several guest lectures from leading market players in the fintech, software solutions and M&A industries, which gave us valuable insights and some food for thought.
The student group is around 20 people, which makes it easier to establish communication with groupmates and professors on a more personal level, ask questions, exchange ideas and make friends. What I am very proud of is that we have managed to build our IBF family within these 1.5 years, despite the challenges brought by the COVID-19 and the remote studies that have become our new reality.
Now when I am thinking back to the moment I was applying for a Master program in Germany, I can surely say that I would choose IBF again, as it provides students with numerous knowledge and practice tools that are globally recognized. IBF has inspired me for M&A and its complexities, which is why I decided to explore my career chances in this field. I am working as an M&A Associate in the Industrials sector at a Big-4 company and apply many of things I learned during the lectures at work.
I am really excited for the IBF-newjoiners, as they are entering a new era of their lives!"
This is what our graduates say - Daria Doetzel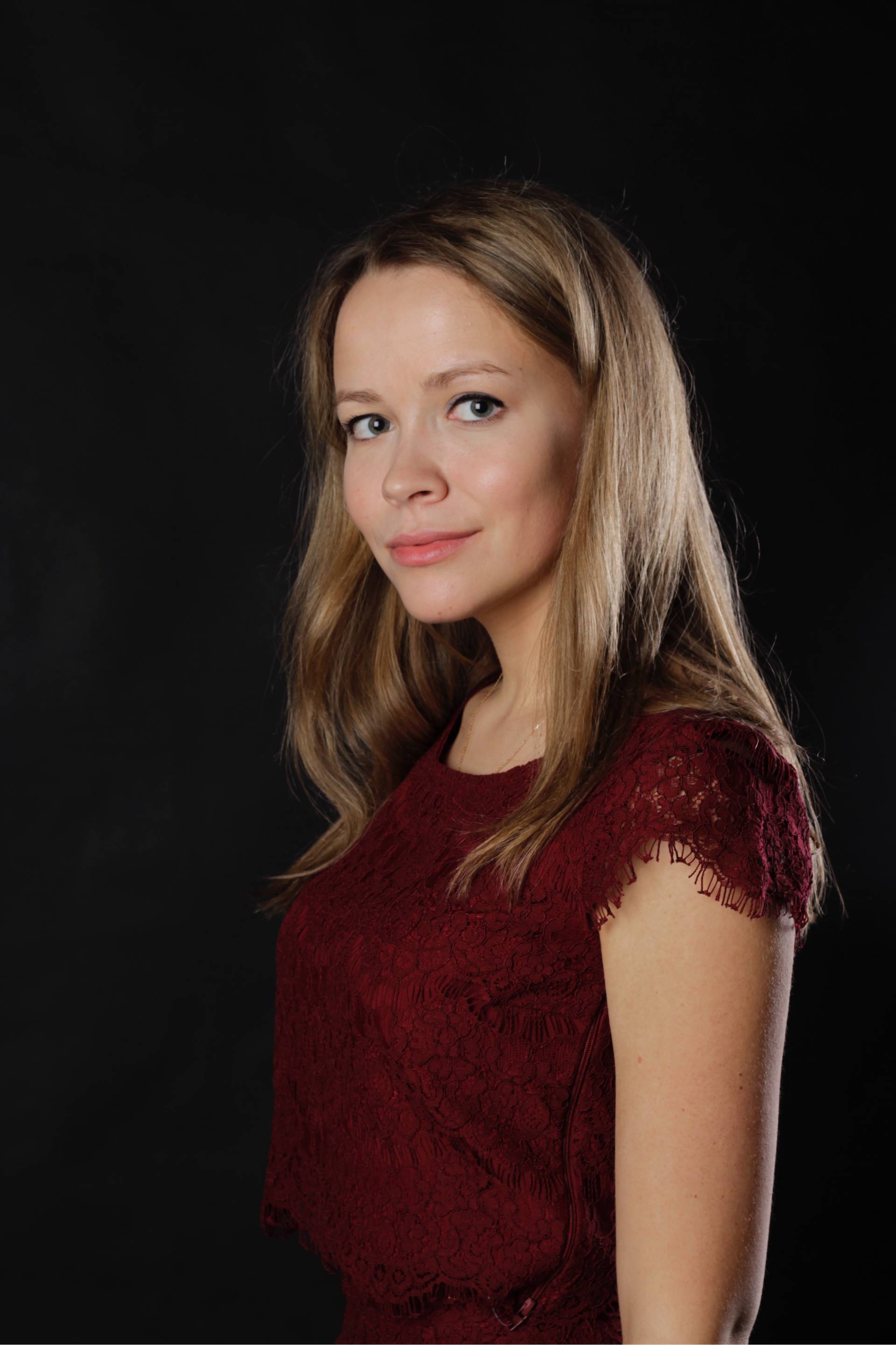 As a self-initiated expatriate in Germany, I was looking for a truly cross-cultural Master's program, which would help me to advance in the fields of finance and business development. Fortunately, I came across the International Business & Finance program at Augsburg University of Applied Sciences. After an initial screening of the information on the website, I felt the program would fit my profile perfectly. Looking back on the last two years, I can say that my expectations were even exceeded by far!
Providing tremendous diversity and variety, the IBF program takes its' students through an unforgettable journey in thematic fields including capital markets, corporate finance, M&A management, corporate strategy and consulting, risk management, and financial market decisions. Lectures content was always related to current, innovative, and relevant topics in finance. Both qualitative and quantitative projects not only helped us to gain in-depth knowledge of today's businesses, but also developed problem-solving, analytical, and team-building skills. Working on the assignments in groups consisting of different nationalities and characters also encouraged "out-of-box" thinking. Despite the challenges of distance learning due to the closure of Covid-19, professors managed to impart knowledge in a memorable way and maintain collaboration among students. Besides the lectures, those are indispensable for building up knowledge, the IBF program builds bridges to industry by selectively interspersing guest lectures. A case in point was the lecture by the head of Daimler's venture capital department, who presented the "Accelerator Programs and Strategies" with a focus on the innovative project "Startup Autobahn". IBF also offers its' students an opportunity to attend the Harvard Course in International Corporate Finance. Interactive discussions and case studies on topics such as risk management of foreign exchange rates, hedging instruments, etc. were parts of the classes.
"Your path to becoming a sought-after personality!" - that's what students are taught in the IBF program and what I continuously felt during my time in Augsburg. IBF offers numerous opportunities to develop in all areas, be it personal or professional. Fascinating and contemporary teaching methods keep the excitement as well as interest high and never allow boredom to set in. Dedicated faculty are always eager to be there for their students and keep in touch even after graduation.
All in all, when looking for a program that provides in-depth knowledge in finance, is internationally diverse and challenging at the same time, IBF is undoubtedly a good choice. If I could travel back in time, I would definitely choose IBF again.
This is what our graduates say - Dhurata Krasniqi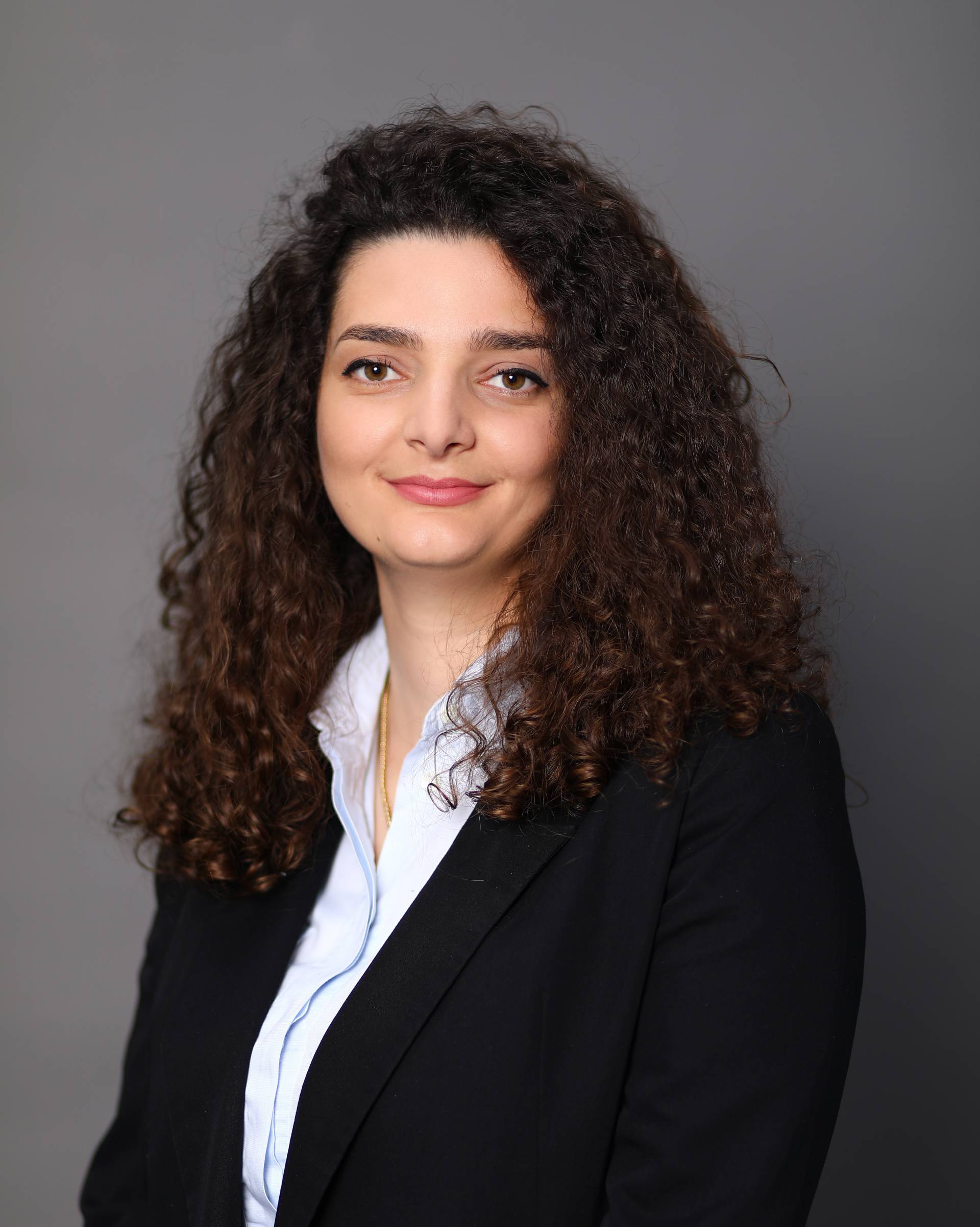 Coming from a small European country, Kosovo, I was looking for an international Master's program to broaden my finance expertise and enrich my profile with a global business approach. In my search for the right university and program, I came across the IBF program, and it was immediately my goal to join it. IBF had everything I was looking for and even more.
From my experience, IBF is a challenging program. It includes a variety of courses in finance, banking, ethics, risk management, and intercultural management. All these courses are interrelated and help students get a perfect overview of how a business works. IBF includes both theoretical knowledge and practical training. In almost every class, we had to work on individual and group projects, which is a fantastic way to consolidate the theory learned in the classroom. In addition, IBF offers the opportunity to attend guest lectures, which provide an additional opportunity to expand knowledge in the areas that interest each student and to build connections with experts in some of the most innovative companies in Germany. Since I am focused on finance, there were many courses at IBF where we had the chance to analyze, understand, and connect in depth the financial and strategic aspects of different companies and M&As. These opportunities and challenges have helped me grow as a student and professional, and each course has been worthwhile.
In addition to IBF's excellent curriculum, the best part of this program is the people. The professors are excellent at sharing their knowledge and are always up to date with the latest developments in the international markets, ensuring that we have the newest information in every subject. They are very helpful and supportive, and this was especially felt during Covid-19 when they found very attractive and effective ways to keep the classes going and were always willing to help us with any difficulties we had as international students. Moreover, since the study group is small, with 20-30 people, the students are always very close to each other. We had to work on different projects together, which was an excellent opportunity to create connections and learn the perspectives of people from all over the world, considering that our group consisted of students from Europe, Asia, Africa and America.
Therefore, the two main aspects that make the IBF a very attractive program are the learning-by-doing approach and the incredible cohesion within the group. And now that I'm graduated, every minute, no matter how challenging it was during my time as a student in the IBF program, was worth it.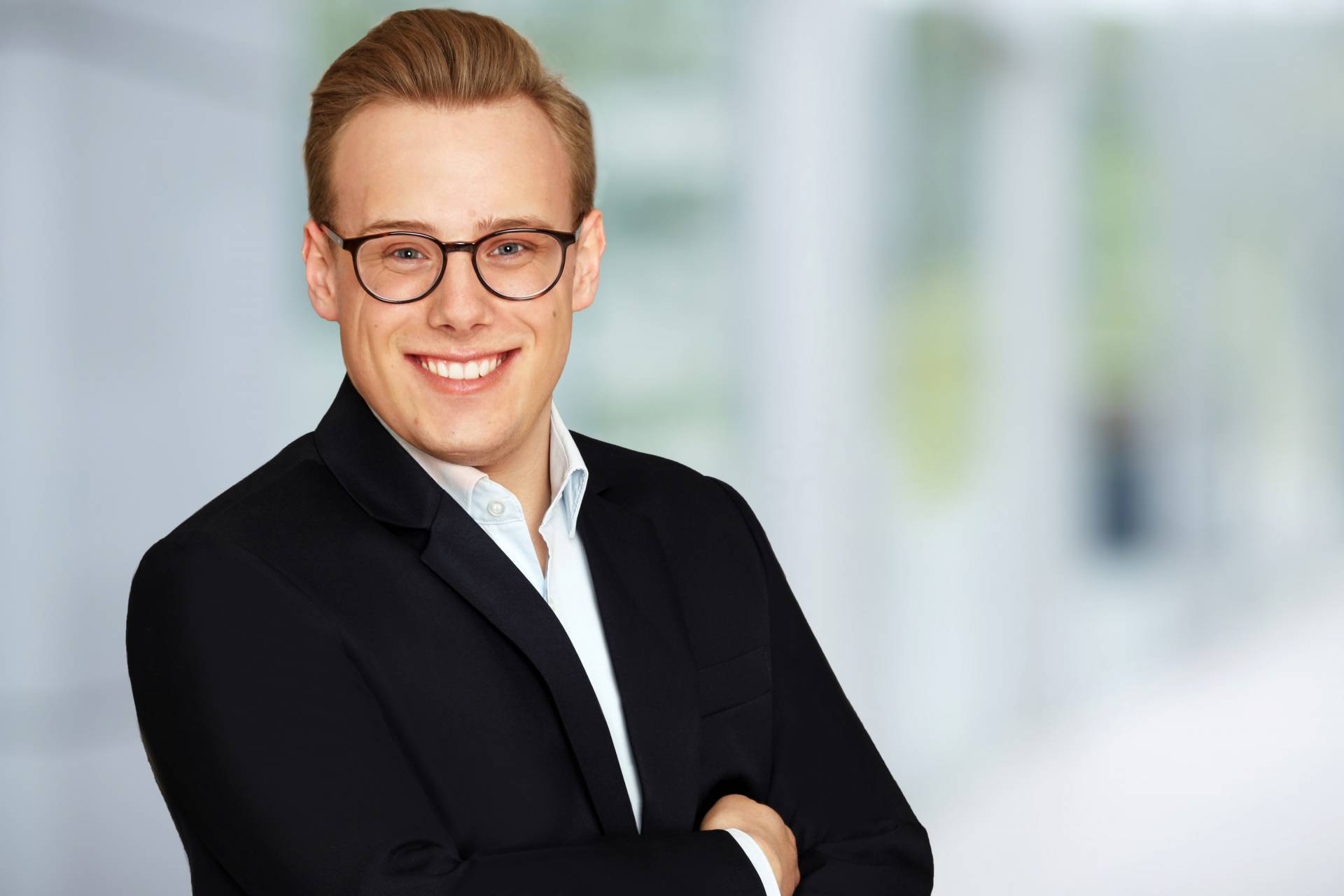 During my Master's program, I particularly appreciated the academic learnings in finance and the diverse encounters in the international environment, which gave the program a unique touch.
I gained valuable knowledge in business management and finance, particularly in business transactions and valuations, which were not covered in my Bachelor's degree to that extent. The classes on valuation, investment banking, corporate governance and M&A management were my favorites. Reflecting on the concepts we covered in university, these learnings helped me immensely in starting my career in the valuation practice of a big four company.
I also appreciated that the program was up-to-date with new digital business models. This made studying more enjoyable and helped us understand the impact that new concepts, such as platform economies, robo-advisors, and blockchain have on entire industries.
The international atmosphere of the program was a significant advantage, with the majority of students coming from outside of Europe. This made for a diverse and inclusive environment, which challenged me to work effectively in multicultural teams and improved my communication skills significantly in the end. However, I also made new friends and learned a lot about different cultures worldwide, even while staying in Germany. The program supported me during my exchange semester in Taiwan, where I had the freedom to choose business courses that interested me, which made it an exciting time to experience another country as well as to set my individual academic focus.
It was the perfect program for me, combining my passion for business and finance with my interest in encountering new concepts and cultures. I highly recommend studying International Business and Finance in Augsburg to everyone who has similar preferences.
Telefon:

+49 821 5586-2924
[Bitte aktivieren Sie Javascript]
Contact person/Study advisors
Telefon:

+49 821 5586-2953